Appreciations
View(s):

An unforgettable physician of  rare quality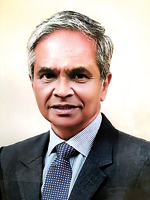 Dr. SARATH ABEYAKOON
On September 16, last year, my dear friend Sarath passed away suddenly and unexpectedly.  He was a vegetarian, teetotaller and did not smoke. He was certainly not overweight and had no family history of heart disease. The shocking news of his passing following a heart attack was yet another reality check on the unreliability of life.
He and I were friends over a long journey, which began in 1959 when we entered S. Thomas' College, Mount Lavinia together.
His father, Amara, a senior geologist and mother Pauline were well known to my family. They lived in Boralesgamuwa, while we were in Nedimala, Dehiwala.  Sarath's father had firm views on character building, and so despite being within easy motoring distance to school decided to board his son at the tender age of seven.
Life in the S. Thomas's boarding was no cakewalk.  Corporal punishment with the cane was common in those days and the prevalent philosophy was NOT to 'spare the rod and spoil the child'.  S. Thomas' also had the ingrained philosophy of 'mens sana in corpore sano' – a healthy mind in a healthy body.  This was one of the day scholar house mottos, but it was mostly the boarding houses that really aspired to this end though it was only a select handful who achieved this lofty ideal.
Sarath Abeyakoon was one of those. He participated in almost every sport representing his House and got into the first XI hockey team, playing with distinction for S. Thomas'. He also represented the school in basketball, athletics and was the Fives captain.
He excelled academically winning many prizes, became a College Prefect, Head Prefect of his boarding house and eventually the Head Prefect of S. Thomas'– a huge honour, and most deservedly won the Victoria Jubilee Gold Medal for the Best All Round Student in his final year at school.
He and I entered Colombo Medical College, University of Ceylon together in 1972 and were batchmates until we qualified as doctors in 1976. Sarath excelled at Medical College too, participating in all the social activities as well.  The Block Nite Organising Committee (for the medical students' concert and dinner dance), Buddhist Brotherhood, hockey for the Colombo University and finally getting into university politics as the President of the Medical Students' Union, an important body in the hotbed of diverse political views at the time in the university.
A colleague remembered how when the university was heading for a strike which would disrupt final year exams for many faculties,  Sarath represented the Medical Faculty at this crucial meeting and what he said in his calm and reasoning manner won the day. Sanity prevailed, averting the strike. It was classic Sarath Abeyakoon, winning trust with his inimitable, logical, calm and reassuring demeanour.
Sarath qualified as a doctor in 1976 and in due course decided on a career in oncology.  He trained in Sri Lanka's premier cancer institute at Maharagama, went to Japan for his higher training and returned to Sri Lanka to work as a cancer specialist within the public health system. What he achieved in those years at Maharagama and later in private, is now the stuff of legend, becoming perhaps more known only after his sad demise. He devoted his life to the development of cancer treatment and eventually became the President of the College of Oncologists in Sri Lanka. Sarath Abeyakoon was born to lead.  He became the President of the Medical Students' Union, Colombo University and the President of the College of Oncologists in Sri Lanka. He had a stellar resume.  These achievements are by any standards extraordinary, but what makes it more so is that they were not achieved by someone with a dominant, assertive personality but in fact by someone who was the very antithesis of what one might expect.
Of diminutive stature, gentle, unassuming and humble to a fault and always the perfect gentleman, Sarath was charming and likeable and equally comfortable in any society, exemplifying Rudyard Kipling's poem "If' – the ability to walk with kings nor lose the common touch".
He was a wonderful, sincere human being and it was by winning trust he was thrust into these positions of power, rather than by his own intention to seek these high positions.  I was very close to him when the much sought after post of the President of the Medical Students' Union was suggested to him.  When it was known that he would accept this, all other possible contenders melted away.
Sarath Abeyakoon was a shining example for the medical profession, patients and society at large.  He exemplified the goodness of a committed, compassionate physician who encompassed the real meaning and tenets of the Hippocratic Oath, the guiding light through the ages for the noble profession. He and outstanding doctors like him set the moral compass for those in training to follow and emulate.
Therefore, that such a gem is lost to probably the most vulnerable group of patients in society – cancer sufferers is a most tragic and irreplaceable loss. He exemplified especially to this group some of the most basic aspirations in medicine, as stated by my friend and colleague Professor Laal Jayakody soon after Sarath's death was published in the Press-
To cure occasionally
Relieve often
Comfort always
The stories about his dedication to duty and compassion are legion.  He took time to answer questions, explain and whenever he could, reassure with his charming manner and disarming smile, which must have been almost as potent as any chemotherapy or radiotherapy.  I have heard how he took patients upto their cars, pushing the wheelchair himself.  He had very little time for himself and his own health, and not infrequently on his way home to Boralesgamuwa after a long and gruelling day, would drop in unannounced to check on how patients were getting on. It became known after his passing that he had donated money to establish cancer treatment services in Anuradhapura.
I have had the rare privilege of having had a ringside seat to such an inspiring and exemplary life.  He was a dear friend and the groomsman at my wedding to my wife, Priyani. I have been in close contact with him since I left Sri Lanka in 1980 and Sarath has been instrumental, along with a few others, in maintaining links with our batchmates in medical college and was a popular choice for 'Treasurer' for such reunions.  On the last such occasion, when it seemed we couldn't cover our costs, Sarath actually turned up a large profit, which we donated to charity.
All those who knew him closely will grieve alongside with Luckshmi and daughter Chathuri, currently training in Melbourne to be a physician.  She already shows great promise and has the precious genes and rare attributes of her great father.
He led an exemplary Buddhist life, devoting the richness of his life to help others less fortunate. His life showcased, in a troubled world, the very best of his school, the medical profession and his country.
Simply stated, he was one of Sri Lanka's rarest gems.
May his journey through Samsara be short.
Nothing beautiful in this world
Is ever really lost
All things beloved
Live in our hearts
Forever.
 Dr. Deepal Lecamwasam
---
Your accomplishments and legacy will live on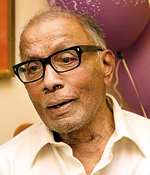 Dr. Suppiah Senthe Shanmuganathan
Despite losing his father at the tender age of two, Dr. Suppiah Senthe Shanmuganathan grew up striving for the best. His hard work, perseverance and commitment to reach great heights opened many doors, including pursuing his higher education and his career advancement. By the end of his career, Dr. Senthe had published 55 papers on his research both in Sri Lanka and globally.
Dr. Senthe completed his education in Jaffna a year ahead of his age, yet could not enter Colombo Medical College as he did not pass the Tamil language. He then decided to major in Chemistry with a minor in Mathematics. There were only seven spots available for this programme, and he won one of them to enter university with a full scholarship. His mark in Math was 110%, as he attempted two additional questions in the final exam. He topped his graduating class of 1950 and was a recipient of the Khan Memorial Prize.
Dr. Senthe joined the Medical Research Institute (MRI) in 1951, a prestigious position which led to overseas scholarships to pursue his PhD. This was the beginning of many scholarships for higher education, experiences, knowledge, presentations and travels around the world. At the University of Sheffield, UK, his research was funded by the Guinness Brewery to find the source of the bitter particle in beer. His presentation in 1956 at the British BioChemical Meeting in Dublin was his first to a non-Sri Lankan audience. A year later, he gave the same presentation at the University of Oxford, the first Sri Lankan to present there.
In 1958 he was offered a post-Doctoral fellowship at Rutgers University, New Jersey to work on yeast, returning to Sri Lanka with his PhD. In 1964, he was one of two Sri Lankans to receive the Fulbright Scholarship and was selected to join the International Science Conferences in China where he met Chairman Mao and Prime Minister Indira Gandhi in India.
His MRI colleagues were of the opinion that his greatest contribution to Sri Lanka's medical service and the public was also one of his best pieces of research. During the early years of Dr. Senthe's career, physicians used parameters of Clinical Pathology and Clinical Biochemistry given in British textbooks as the norm in treating patients. Dr. Senthe determined that these values were not applicable for Sri Lankans and others in tropical Asia. He coordinated a project carrying out all baseline testing using healthy subjects and hospital patients who were Sri Lankans. The result was the establishment of a normal value and a significant range for every test. These are the same values which are being used by physicians in Sri Lanka today.
This work was published in several of his papers, and medical magazines. Sri Lanka is richer from this thoughtful contribution. It could be said that among many of his achievements this was one of the greatest contributions Dr.Senthe made to the country while at MRI.
Back in Sri Lanka and working at MRI, Dr. Senthe was also a part-time lecturer at the Colombo Medical College and the Institute of Chemistry. This is when he realized the need for a diploma programme for lab assistants who wanted to pursue a career in Chemistry. By his initiative, the Diploma in Laboratory Technology in Chemistry (DLTC) programme was started at the College of Chemical Sciences. Dr. Senthe was appointed the director of this programme and subsequently became the coordinator. Dr. Senthe was then appointed as the President of the Institute of Chemistry Ceylon 1972 – 1973. He received an Honorary Fellowship of the Institute of Chemistry Ceylon in 2015. The ICHEMC bestowed upon him the Yeoman Service Award in February 2018 in appreciation of his unwavering philanthropical contribution.
After retiring from the MRI in 1986, he moved to Toronto, Canada, in 1987 to be with his three children and four grandchildren. He worked at Nucro-Technics Pharmaceutical Research & Development where his experience and education was recognized as equal. It is not everyone who is able to work in their field in a foreign country at the age of 65. His expertise was further recognized by the Canadian Government, which sent him to China three times to solve scientific problems.
Dr. Senthe always wanted to give back to the Institute of Chemistry where he served for so long. He strongly believed education is the passport to a better life and a brighter future. He created a bursary at the Institute of Chemistry in Sri Lanka, and helped many students to pursue their education.
Active until the last, he passed away at his home on August 20. His joyous and accomplished life was celebrated on August 22, in Toronto, Canada with his family and friends.
Appa/Thaththi brought joy and fulfilment to many and his legacy will live on forever.
We loved him dearly in life and we love him dearly now.
Dr.Senthelal Senthe
Dr.Nileshwa Senthe 
Namita Kanishkan alias Senthe
---
Efficient and courteous she was always helpful to customers
 Anuja Ranaweera
On August 16, when I stepped into Sampath Bank Pelawatta I noticed a white flag above the main entrance. I was shocked to hear the news – how could fate be so cruel to such a gracious young lady.
During the last five years, I had had a close relationship with Ms. Ranaweera  as a customer of the Bank. She was always helpful and gave correct advice whenever asked. At a time of crisis she always had solutions at her fingertips.Once I witnessed how an agitated customer was helped and pacified and how he left the bank with a broad smile after his problem was solved by her.
A bright product of Matara Sujatha Vidyalaya, she discharged her duties very efficiently during her career at the bank and worked tirelessly to make it shine among similar such organizations.
We express our sincere condolences to her grieving husband and two little kids.
"May she attain nibbana".
 R. Jinith De Silva
---