All that's healthy in your own kitchen
By Sashini Rodrigo
View(s):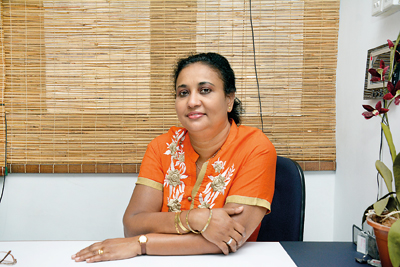 'Kulubadu Rahas'
, the latest release from Sagarika Dissanayake, offers an in-depth look at the health and lifestyle benefits of everyday ingredients found in any Sri Lankan home.
The book explains in great detail the medicinal values of 23 spices, greens and vegetables commonly found in our kitchens, some of which have been in use since the Middle Ages.
Details like the regions of cultivation, chemical composition, the curative and preventive use for various ailments and diseases along with precautions and possible side-effects are laid out in sufficient detail for easy comprehension.
Mrs. Dissanayake, previously the Deputy Features Editor at Silumina, attributes her motivation for writing this book to the blind trust we place on modern medication, without proper education or understanding about its effects.
"If you're preparing meals, putting two cloves of garlic in your curries, this is most beneficial  for your health," she says.
As stated in the book, garlic is valuable in the prevention of infectious diseases due to the presence of the antimicrobial compound Allicin.
With over 30 years of experience covering health, medicine, environment and children's and women's issues, and augmented by further research into natural and Ayurvedic texts, Mrs. Dissanayake was encouraged to collect and collate her knowledge into a handy guide for the Sinhala speaking audience.
This is her sixth major publication, following the publication of Comedy, Drama and Aristophanes in 2017, her postgraduate thesis on the father of comedy. Other works include Thurumpuwage Wikramaya, (an analysis of Trump's Presidential victory), Chege Pemwathiyo (a look into Che Guevara's love life) and Punchi Kale Mang (stories from the childhoods of prominent leaders).
Her aim with this book is to educate ordinary people, like housewives and home cooks, of the benefits of natural remedies, and to encourage people to improve their health and wellbeing in simple ways.
Kulubadu Rahas will be launched at the Colombo International Book Fair at BMICH on September 21 – 30, and will be available at leading booksellers islandwide.