Offshoring 3.0: Innovation and Strategy
View(s):
Either the corporates have learned to turn a deaf ear to the decades old argument, 'offshoring doesn't work', or they have found a workable model to produce the expected results of software offshoring. Either way, corporations in developed economies today have accepted the norm of offshoring their software projects. 2016 statistics show that the global IT outsourcing industry was worth US$76.9 billion.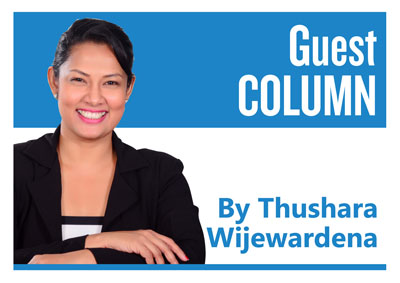 Since the inception of the offshoring industry, which was almost three decades ago, several surrounding factors  such as the availability of high speed Internet, the decreasing cost of telecommunications, and the globalisation and standardisation of computer education  have positively impacted its viability. Sri Lanka as a country has grown well in these key areas.
In the global industry, offshoring needs, concepts, models, key drivers and value definitions have evolved and changed over the past three decades. Likewise, the offshore development businesses (large-scale and medium-scale alike) have been challenged to change their processes, business models, concepts, principles and even organisation cultures to align with industry trends, technology innovation and new demands in the developed economies. This shift from traditional factory-based offshoring models to innovative value-driven offshore models has a significant advantage over market competitors in the region, if the industry positions its talents, business models as well as the financial models in the right manner.
When analysing the stages of evolution in the software offshoring industry, we can see three key phases. These are offshoring 1.0 (Key drive to win: Rigid process excellence), offshoring 2.0 (Key drive to win: Lightweight process) and now moving towards offshoring 3.o ( Key drive to win: Innovation and strategy).
When moving towards offshoring 3.0, offshore service organisations should be able to innovate and strategically position with customer organisations to deliver value beyond the software code. Our offshore software industry in Sri Lanka has matured over the years, gained learning by facing complex problems and solving them across geographies and markets. This is the potential that we need to tap into as offshore companies, in order to strategically position ourselves at a higher level of the customer value chain. We can carefully look at various levels of value delivered that we can enable in our business models in order to do so.
Continuous delivery of  production-ready software
This is the base level of value delivery in offshore 3.0. Various good practices in engineering, learned in offshore 2.0, are used here by remote development teams to continuously deliver software of the right quality to production. Software craftsmanship is extremely important to assure the right quality of the deliverables are met, in terms of functional requirements and non-functional requirement backlogs.
Product discovery, roadmaps, architecture guidance and User Experience Design (UXD) Engineering teams that are well-experienced with various different aspects of product engineering for different markets have gathered useful industry knowledge. Customers can capitalise on this by having their product discovery workshops guided by such teams. By engaging with customers over a few weeks, offshore teams can facilitate product discovery workshops with their customers, providing crucial inputs at various stages. These are, deriving the product vision, high-level features vs value to the market, providing value through UX thinking and branding, designing the technical architecture of the product, and guiding the customer with release mapping based on possible transaction costs, opportunity enablement and/or risk reduction scenarios.
Governing scaling models and  delivery process
When software IP owners scale-up their product development due to various business needs, they often end up with multiple, geographically-dispersed teams. These collaborate across various time zones, different cultures and skill levels. If the right model and knowledge isn't in place, managing diversity while ensuring that the right speed, quality and value is met, can be pretty challenging in this context. Over the years offshore teams have experienced these models and challenges, learned from complexities, failures and successes. Such experience and knowledge can help innovate new process models to guide the customer organisation for implementing project and programme governance.
Technology innovation for products
2017 is all about technology innovation. Whether it is the Internet of Things (IoT), Artificial Intelligence (AI) or Virtual Reality (VR) technologies, all products need innovation in order to bring valuable experiences to their users. Research on these new technologies and discovering new use cases to apply them in different products adds immense value for competitive product-offerings by IP owners.
Technical input for business vision and strategy
In offshore 3.0, the customer's business is no longer the business of others. Today we see that most customers have identified the need for their technology partners to be part of the team that builds the technical vision and strategy for their businesses. Whether the discussions are about strategic planning of their data and API economies, working with new compliances such as the data protection regulation, or even about introducing an innovative product for the company, customers expect the value of "collective genius". This means collaboration with their trusted technology partners, irrespective of them being onshore or offshore companies.
Adding value at this level of the value delivery pyramid requires strategic thinking and a good level of knowledge about the customer's business and competitive markets, the latest technology trends and future directions.
In summary, what we understand today is that the offshore software industry will not survive by offering cheap hourly rates and pushing some software coding to businesses. The industry is heading towards maturity, and the offshore companies in Sri Lanka have gained a great amount of experience and exposure by operating in the industry for many years. Therefore, it is of utmost importance for companies to find hidden avenues that can be capitalised to deliver high value to customers through vastly improved financial models. This will help Sri Lanka to be seen as a leading software offshoring industry among its competitors.
(The writer is a a continuous learner, blogger and also a speaker in many international conferences. She is the Chief Project Officer of TIQRI Corp. She can be reached through ed@slasscom.lk)