Familiar musicals and those rocking 60s,70s, and 80s
View(s):

A cast and crew of more than 70 musicians and dancers from the UK will bring Broadway and more to Colombo.

Toccata Musical Productions UK will visit Sri Lankat this August as a part of their Asia Tour 2014. They will stage two shows on different days. The first, a two-hour performance entitled The Best of West End & Broadway features a song-list from all those great musicals that audiences would be entirely familiar with.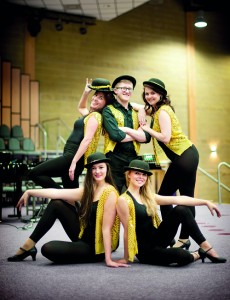 The second -The Nostalgia Show packs a serious punch with a song-list of some of the biggest 60s, 70s and 80s hits by the greatest stars in pop, rock and country.
The group consists of nine soloists, all of whom perform in London's famed West End theatre productions, a 11-piece band, including brass and string sections, a choir of more than 30 singers, and an accompanying dance-troupe of ten. With a cast and crew of more than 70 professional musicians and dancers, this is arguably one of the largest entertainment contingents ever to arrive on our shores.
Toccata Musical Productions UK, come together once every 12 to 18 months as an overseas touring ensemble. Their objective is to provide high-quality entertainment and previous tours have seen the group travel to the African continent and Asia. Each tour has attracted top-class professional performers from around the UK.
Toccata is presented by Wizard Entertainment and will perform three shows from August 15 to 17 at the BMICH. DIMO is the Principal Sponsor and the Hotel Partner is the Hilton, Colombo. Gold Sponsor is Richardson Outdoor P/L and Print Media Sponsors are the Daily Mirror, the Sunday Times, Life Online andHI!
For more see www.facebook.com/WizardLK. For telephone inquiries, the Wizard Hotline is 07 666 222 44.