University of Wollongong
View(s):

the most popular study destination in Australia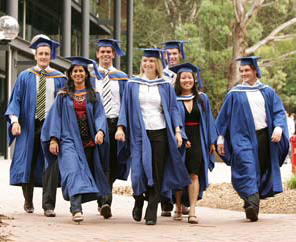 Start in Sri Lanka and complete in Australia Meet UOW representatives in Sri Lanka on 18th February 5.30pm.
The University of Wollongong Australia is one of the best options available for students interested in an Australian Degree.University of Wollongong (UOW), a five star Australian university has an excellent reputation and offers a wide range of programmes covering a range of careers. The University offers students the choice of finishing their degree in the university's home country or in Malaysia, after starting their Degree programme at ANC in Colombo! This unique programme gives students the opportunity to combine their Australian education with experience in South Asia in Sri Lanka and Southeast Asia in Malaysia, giving them the absolute best exposure for top jobs in today's Global Economy.
UOW is proud to be among the best modern universities in the world (and equal first in Australia).
Throughout their 60year history, they have built an international reputation for world-class research and exceptional teaching quality. In fact, this is the 5th year in a row that employers have ranked UOW graduates as some of the most career-ready in the world.
Australian government now allow International students who complete two year of studies in their country to stay back and get work exposure for two years and this allow International students to get an valuable experience in working for an Australian company as well as to earn.
UOW is also one of Australia's most dynamic research universities. It's not only ranked among the best in the country for teaching and learning, it has a global reputation for quality, innovative research and strong industry partnerships.
UOW has its research strengths in environmental sustainability, Innovative material Engineering, health and Medical research, Information and mathematical sciences and society, policy and culture.
UOW assists students from diverse backgrounds through the provision of scholarships. There are different types of scholarships available to both prospective and current UOW students.The range of support on offer shows how UOW builds productive partnerships with organizations and members of the community to help prepare students for success in a global economy.
Australia as a popular study destination crave for good students from around theworld and if you are the right candidate, it is time for you to start your journey with ANC Education. Meet UOW representatives at ANC Education on 18th February at 5.30pm. Reserve an appointment on 077 333 55 22.
Follow @timesonlinelk
comments powered by

Disqus