Finally blessed
After overcoming one obstacle after another, Sri Lankan hip hop artist JNil's music is already making waves in Colombo as he gears up to release his debut album this month
View(s):
JNil never expected to find himself performing in Hollywood. The young Sri Lankan hip hop artist, performer and lyricist overcame more than one obstacle to get to where he is, not least among them his inability to speak English very well.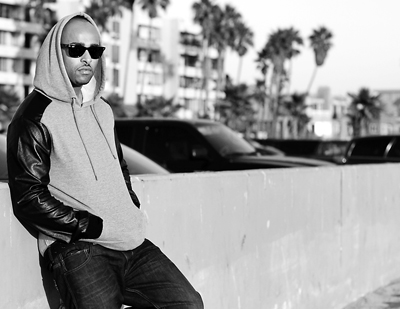 JNil grew up in Moratuwa, where his father ran a spice mill and his mother had to juggle several jobs to make ends meet. "Mom used to listen to English radio channels and that's all we listened to and I liked the sound of it even though I didn't understand most of it. I was struggling to understand the words," JNil told the Mirror Magazine in an email interview.
However, the more he listened, the more he found himself beginning to distinguish multiple genres and individual styles. By the time he was 13, JNil remembers, "If I heard a song I liked I would go through the lyrics, read it and try to understand better 'cause I wanted to feel the song fully."
A student of St Peter's College, after he finished his studies, JNil filled his time with stopgap jobs, eventually ending up at a bank. He recounts the flush he felt in those early years. His salary of Rs. 7,500 per month made him the "happiest kid on the planet back then."
However, as a fully-fledged adult, it's his music that makes him happiest. Still, he has a long way to go before he can make the leap to being a professional musician. While his goal is to be in the business of music making full time, he still needs a steady job "to keep the music breathing and food on table." "Though I'm occupied with a day time job, my music is a way of life to me as it's what I see, believe, hear and speak and I'm dedicated to what I do!" he says.
JNil sees himself as a 'revolutionary conscious rapper'. "I'm definitely in my own lane and own a signature in the sound." He writes many of his songs and says he's looking forward to the release of his debut album in November this year, which will feature several originals. When 'Finally Blessed' is released on November 29, it will be via YES Home Grown Top 15. (Watch out for the track 'Paradise.') Fans will be pleased to hear that it will be made available as a free download.
Working on the album was a challenge for the artist who says he wanted to both assure the quality of his music and stay true to his sound. "I believe my music is a reflection of me and I've put in blood, sweat and tears behind this music! I constantly push myself to make quality music as I want to make sure I gave my all…This album has been in the making as long as I've been alive." "I'm currently working with 'Shev The Producer' who's more of a brother and a friend to me and he has produced most of the beats on the project," says JNil, explaining that he has already begun work on his second project. "Music is air to me and I have to be making new sounds as it keeps me evolving," he adds.
You may have already received a taste of what's on offer: currently, JNil's track "Change" is at Number 7 on TNL Radio's Criminal Records Countdown and has spent six weeks on it. It also gets rotation on YES101. JNil is busy lining up a few shows in Sri Lanka for the year ahead. He is currently based in California where he works at a bank and says that he's looking forward to home.
"It's where I come from. It's only right I go hard for my city. It made me the man I am today." In the meantime, JNil counts his performances in L.A and Hollywood among the highlights of his career so far. "I have to admit when people walk up to me and tell me they felt my music when I was on stage, it's just great! People out here have heard enough rap, it's a blessing to be able to make that kinda music and be able move someone in the audience."
Magazine cover and pic above courtesy Red Talentscout
Follow @timesonlinelk
comments powered by

Disqus