Ruskin Island Party at the hideaway
By Sanath Weerasuriya
View(s):
In a time, where living is highly cluttered and not environmental friendly, sustainable living has become the elusive key in luxuries of modern living. People are moving toward more greener neighbourhood. The latest is the Ruskin Island in Bolgoda Lake.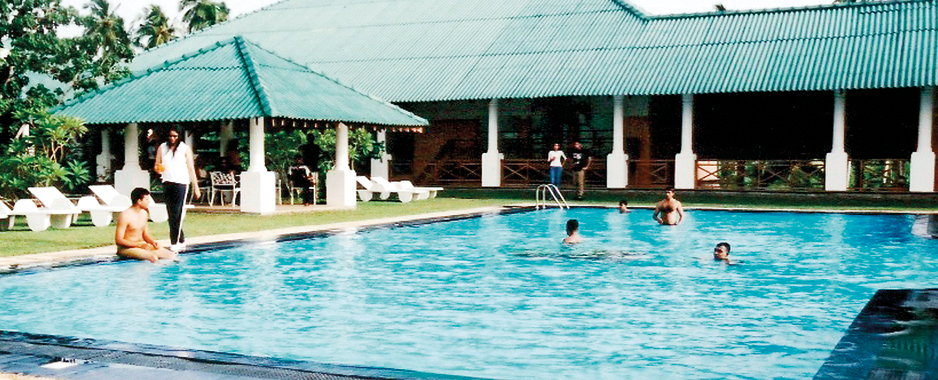 Ruskin Island, the Bolgoda Lake hideaway, just a 40-minute drive away from Colombo on Galle Road. The Island covers 44 acre in land and is the largest island in the Bolgoda Lake which is the largest fresh water lake in Sri Lanka.
Ruskin Island is the latest location close to the city for exclusive family getaway to both domestic and international visitors. The breathtaking scenic beauty, the unspoilt environment and the island's atmosphere itself makes it an exclusive Eco Friendly location. The main area is the leisure land with recently opened 'Club House'.
Amidst the holiday residency, the 'Club House Complex' of Ruskin Island explores its theme of green, white and brown within the frame of a low country village mansion, and mingles into the surrounding country scene.
The 'Club House' is large with a lot of open space and its main feature is that there is a lot of timber used in its construction, giving it a homely warm touch.
The dining room overlooks the lake giving you a scenic view while enjoying your meals. There is no air-conditioning and this allows you to enjoy the natural breeze and make you feel one with nature.
All the paraphernalia requisite for modern leisure and for weekend partying are offered at the Club House, beginning from a restaurant, a spacious lounge area with high ceilings and windows bringing in natural ventilation, a fully-equipped gymnasium, squash court, indoor badminton court, outdoor tennis court, a large swimming pool, facilities for table tennis and pool tables.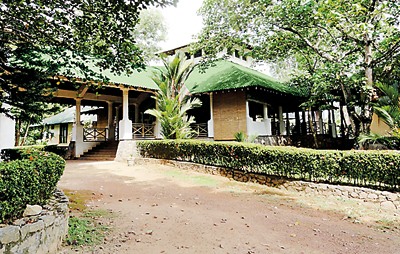 With the Ruskin Island Club House open for memebership from November, it opens the passage for free access to club area for the member and his/her guests (entrance only). The Annual memebership will also give access for the member for all the facilities available at the club. This will strictly for members only. The guest will have only access to the bar and restaurant.
'The membership entitles you to use all facilities of the Club, security services ferry service and all other facilities provided at the island' said the spokesperson from the Island. On arrival, the vehicles will be ferried over to the banks of Ruskin, where one can recapture the unsullied natural ambience of the years past.
The Club House is an deal place for private parties/business conferences/barbeques nights/seminars/workshops & holiday getaways
The Club House complex is to be revamped to hold modern day club house facilities: with an on-site lounge, BBQ grill , poolside beverage service, morning continental breakfast bar, build-out piano bar/lounge area with dance floor.
Follow @timesonlinelk
comments powered by

Disqus