Euro cinema goes around the isle
By Susitha R. Fernando
View(s):
The annual European Film Festival one of the much anticipated events by the film lovers will have the opportunity to experience 14 of the most recently released and highly acclaimed films from the European region. The festival from December 1 to7 at the National Film Corporation theatre in Colombo will go to Jaffna and Kegalle making way for film enthusiasts to enjoy this rare opportunity.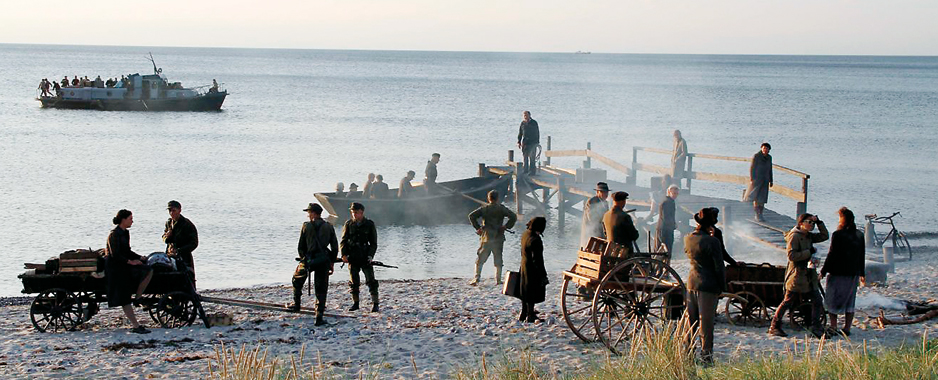 The films from France, Germany, Italy, the Netherlands, Norway, Poland, Switzerland and UK will be screened during this year's festival marking the fifth consecutive year.
Marking the 50th anniversary of Tamil language cinema in Sri Lanka, this year's festival will be opened with the screening of the Sri Lankan Tamil language film 'Ini Avan' (Him, Here, After) directed by Asoka Handagama. 'Ini Avan' has been screened at European film festivals in France, Germany and UK and will be for invitees only.
The screening schedule includes 'Black Venus' and '2 days in Paris' (France), 'The Deep Blue Sea' and 'Salmon fishing in Yemen' (UK), '4 Days in May' and 'Schlafkrankheit' (Germany), 'Mary and Johnny' and 'My words, my life, my love' (Switzerland), 'Bon Voyage' and 'Sonny Boy' (the Netherlands), 'Limbo' and 'The Khatokeino Rebellion'(Norway) and '80 Millions'(Poland). An Italian movie 'Into Paradiso', the closing film of this year's festival is significant for Sri Lanka as it deals about a relationship between an Italian scientist from Naples; a shy and clumsy man and a fascinating former Sri Lankan cricket champion who has just arrived in Naples penniless.
The festival in Colombo will be open to the public from December 1 to 7, 2012 with screenings each day at 3:30 p.m. and 6:30 pm at the National Film Corporation Cinema, Bauddhaloka Mawatha, Colombo 07. Entrance for all the films will be free of charge.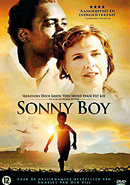 With the partnership of the National Film Corporation of Sri Lanka, the European Union Delegation in Colombo in partnership with Alliance Francaise de Kotte, the British Council, the Embassy of France, Goethe Institute, the Embassy of Italy, the Embassy of the Netherlands, the Embassy of Norway, Consulate of Poland and the Embassy of Switzerland in Sri Lanka, organized the festival which is coordinated by Agenda 14.
Outside Colombo, the festival programme in each location includes a total of 4 films with 3 European films and Handagama's 'Ini Avan' which will be screened throughout the day starting from 9.30 am.
In Kegalle the festival will be held on December 8 at St. Joseph's Balika Maha Vidyalaya (Primary) Auditorium while the Jaffna festival in the North will be held at Centre for Performing Arts Jaffna on December 15.
Festival line upá
The festival kicks off with French film 'Black Venus'at 3.30 pm on December 1. It is based on the life of Sarah Baartman, a Khoikhoi woman who in the early 19th century was exhibited in Europe under the name "Hottentot Venus".
German movie 'Schlafkrankheit' (Narcolepsy) will be screened at 6.30 pm on December 1 and it revolves around Ebbo Velten, a doctor who heads a project working to combat narcolepsy in Cameroon.
The Polish film '80 Millions', a Communist-era tale will be screened at 3.30 pm on Sunday, December 2. Based on a true story set in Wroclaw 10 days before Polish military junta leader Wojciech áJaruzelski declared martial law in his standoff with the pro-democracy Solidarity movement.
The British film 'The Deep Blue Sea' on December 2 at 6.30 pm, is set in post-war Britain. This adaptation of Terence Rattigan's classic play, the movie is a study of forbidden love, suppressed desire, and the fear of loneliness, but is at heart a deeply moving love story.
'Bon Voyage' at 3.30 pm on December 3, revolves around a Dutch family.
'Mary and Johnny', a Swiss love story at 6.30 pm on December 3 revolves around two lovers Mary and Johnny.
Zurich Fest 2010, shortly before the final match of the Football World Cup. Mary would really like to watch the match, but her friend Johnny is in a bad mood because he has just lost his job
'The Kautokeino Rebellion', a Norwegian film at 3.30 pm on December 4 narrates one of the most dramatic episodes in northern Scandinavian history relating to the native Sami population and their reindeers.
The Dutch film 'Sonny Boy' at 6.30 pm on December 4 revolves around a Dutch woman and a young man 17 years her junior from Suriname, struggle to make their relationship work in spite of the social and economic obstacles they face.
The Swiss film 'My Words, My Life, My love' will be screened at 3.30 pm on December 5. The Norwegian film 'Limbo' will be shown at 6.30 pm on December 5. With expat circles in the Trinidad oil business as a backdrop, Limbo is a film about love, temptations and deceit in an environment a long, long way from home.
The British film 'Salmon Fishing in the Yemen', an adaptation of the British comedy from Paul Torday's acclaimed novel will be screened at 3.30 pm on December 6.
The French film '2 Days in Paris' at 6.30 pm on December 6 revolves around Marion, a French photographer who lives in New York with Jack, an interior designer.
German film '4 Days in May' at 3.30 pm on December 7 sets in Germany in May 1945, four days before the end of the Second World War:.
The Italian movie 'Into Paradiso', the final movie of the festival at 6.30 pm on December 7, revolves around an Italian scientist who befriends a Sri Lankan who arrived in Naples penniless and thinks he's found paradise.
Follow @timesonlinelk
comments powered by

Disqus