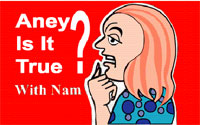 The employees of Citadel who were entitled for a free lunch strangely enjoyed a scrumptious meal last week. Most of them talked highly about the meal not knowing that they just had the pleasure of having their last supper.
What a choice?
The tangled heads of the Citadel are now trying to get rid of the doubting one, they say. Instead they are now trying to put in mouth piece for the Horse man's fancy firm NP.
People in the know how are laughing……What choice???
The actor
The Citadel which became a heavy topic for months for its staggering amount of debts is planning to cut down workforce. More than 100 from bottom to top ranks are expected to end up hunted through the process but a top man who still has an acting role.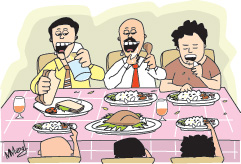 No symbols
A guy who has earned a name as a good scorer of the most popular game in the town recently went global in his task by forming a website of his own. But the top officials had gone mad with him for using the two symbols that include the being that is considered as the pride of the nation. The guy has emptied both symbols soon after the calls from the top fearing a possible action against him.
No new cauldrons
The officials who prepare for the country's biggest games fair due in a week is said to have reserved a massive amount for the cauldron. The amount they say was slightly more than a million. But the chief man of games sensing something fishy had instructed the officials to use the same cauldron that was used a year ago. Now the spending on the flame-holder has come down by more than a tenth.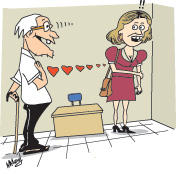 No pictures – no meals
An official of Citadel who is not entitled for privileges during big games is said to have got an international lashing recently. The man who is the chief connected to the band of white-coats did an unsanctioned thing by posting his portrait on the board at the entrance to the decision makers' room just to have his belly filled. But a white guy from the chief council seeing this had chased the man away and made sure his picture taken off from the list where he was not welcome at first place.
Love is blind
Love is blind they say. A former coach who should be enjoying his retirement days recently has been appointed as a chooser in the women's section by the Citadel top brass. And the best part; he is said to be promoting a lass of the team whom he has had a strong crush for years as the leader.