There was nothing special about the journey back home for gold medallist Upamalika Ratnakumari, the only female athlete to represent Sri Lanka at the recent 73rd Singapore Open Track and Field Championship 2011.
On arrival at the Bandaranaike International Airport, Katunayake, she took public transport to Colombo, from where she took another bus to her hometown, Dambulla. Upamalika was the only female in the Sri Lankan contingent of five athletes attending the championship.
It started to rain during the 400 metres race, and Upamalika, who was wearing an ordinary pair of shoes, not a pair of sports shoes, had to abandon her soaked footwear and run the rest of the race in her socks. She won with a timing of 54.71 seconds. Second place went to a Papua New Guinea athlete, who clocked 55.71 seconds. Others in the race included athletes from Japan, Australia, the Philippines, China, Hong Kong, Thailand, Malaysia, and Singapore.
Upamalika hails from Bulagala, a village in Dambulla. She lives in a thatched cottage with her mother and three brothers. "We have no electricity in our village, and I don't get to see how international athletes perform," Upamalika told the Sunday Times. "My mother rears milking cows. She cannot afford to buy me sports equipment."
Upamalika Ratnakumari has won medals at national sports events and the South Asian Games. She is aiming for the Asian Games and the 2018 Olympics. She is a lance-corporal of the Sri Lanka Army.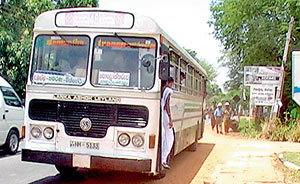 Upamalika arrives by bus to her hometown in Dambulla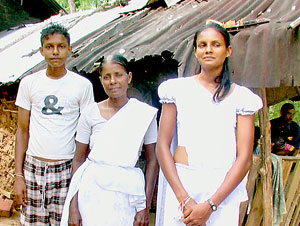 Upamalike in front of her humble home, with her mother and one brother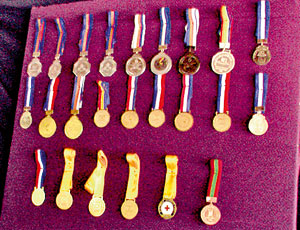 The many gold medals she has won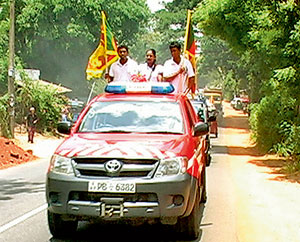 In the absence of any official ceremony village youth organised their own little convoy