Most anticipated movies of 2019
View(s):

If you thought 2018 was a good year for movies, 2019 is set to be even better. The release schedule for this year is jam-packed with must-see flicks, from buzzy superhero epics to live-action updates of animated classics, to sequels to some of the biggest franchises of all time.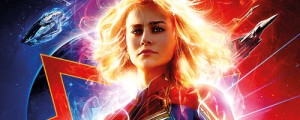 Here are some of the most-anticipated movies of 2019; see them if you want to be a part of the cultural conversation.
1) 'Captain Marvel'
Release date: March 19, 2019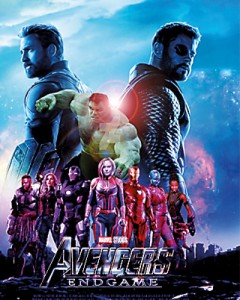 Starring: Brie Larson, Samuel L. Jackson, Ben Mendelsohn, Djimon Hounsou, Lee Pace, Lashana Lynch, Gemma Chan, Annette Bening, Clark Gregg, and Jude Law
Why it's a big deal: After more than a decade of blockbuster superhero movies, Marvel is finally releasing its first female-led movie. About time.
2) 'Avengers: Endgame'
Release date: April 26, 2019
Starring: Robert Downey Jr., Chris Hemsworth, Mark Ruffalo, Chris Evans, Scarlett Johansson, Benedict Cumberbatch, Don Cheadle, Tom Holland, Chadwick Boseman, Paul Bettany, Elizabeth Olsen, Anthony Mackie, Sebastian Stan, Letitia Wright, Dave Bautista, Zoe Saldana, Josh Brolin, Chris Pratt, Jeremy Renner, Evangeline Lilly, Jon Favreau, Paul Rudd, and Brie Larson
Why it's a big deal: It's the culmination of more than a decade of shared Marvel universe storytelling, one of the most ambitious projects in cinematic history. If you saw Infinity War, then you know we need answers and solutions and reversals of certain instances of people disintegrating into dust ASAP.
3) 'Aladdin'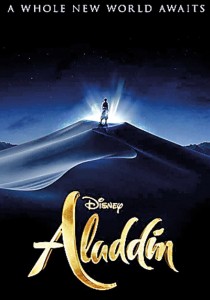 Release date: May 24, 2019
Starring: Will Smith, Mena Massoud, Naomi Scott, Marwan Kenzari, Navid Negahban, Nasim Pedrad, Billy Magnussen, and Numan Acar
Why it's a big deal: It's a live-action remake of Aladdin, which means you're about to see your biggest pre-Flynn Rider Disney crush as a real-life human.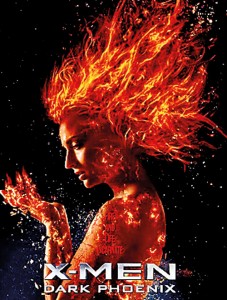 4) 'Dark Phoenix'
Release date: June 7, 2019
Starring: Sophie Turner, James McAvoy, Michael Fassbender, Jennifer Lawrence, Nicholas Hoult, Tye Sheridan, Alexandra Shipp, Kodi Smit-McPhee, Evan Peters, and Jessica Chastain
Why it's a big deal: Two words: Sophie. Turner. The Game of Thrones actress takes a starring turn as the protagonist/villain in this X-Men: Apocalypse follow-up.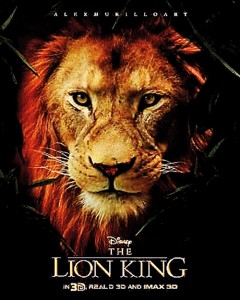 5)'The Lion King'
Release date: July 19, 2019 Starring: Donald Glover, Seth Rogen, Chiwetel Ejiofor, Billy Eichner, John Oliver, Keegan-Michael Key, Beyoncé Knowles-Carter, and James Earl Jones Why it's a big deal: It's a photo-realistic CGI remake of the biggest animated movie of all time and a chance to relive a childhood classic. Plus there's Beyoncé.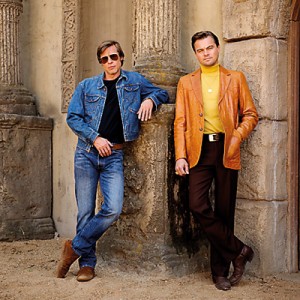 6)'Once Upon a Time in Hollywood'
Release date: Late Summer, 2019
Starring: Leonardo DiCaprio, Brad Pitt, and Margot Robbie
Why it's a big deal: Quentin Tarantino tackles the Charles Manson/Sharon Tate murder.
7)'The New Mutants'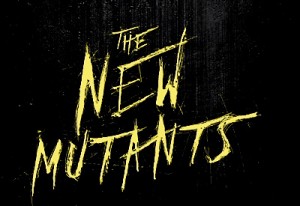 Release date: August 2, 2019 Starring: Anya Taylor-Joy, Maisie Williams, Charlie Heaton, Henry Zaga, Blu Hunt, and Alice Braga Why it's a big deal: Is anyone else geeking out a little that both of the Stark sisters are in X-Men movies in 2019? This one is also a horror film.
 8.) 'Frozen 2'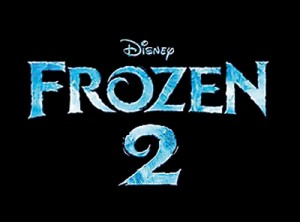 Release date: November 22, 2019 Starring: Kristen Bell, Idina Menzel, Josh Gad, and Jonathan Groff Why it's a big deal: Frozen marked a bunch of firsts for Disney-first Princess to ascend to Queen during her film, first non-romantic love story, first acknowledgement of the insanity of princesses getting engaged the day they meet their prince. It's no wonder people are excited to see what girl power Frozen 2 can bring.
9) 'Star Wars: Episode IX'
Release date: December 20, 2019
Starring: Daisy Ridley, Adam Driver, John Boyega, Oscar Isaac, Lupita Nyong'o, Domhnall Gleeson, Kelly Marie Tran, Joonas Suotamo, Billie Lourd, Naomi Ackie, Richard E. Grant, Keri Russell, Mark Hamill ,Anthony Daniels, Billy Dee Williams, Carrie Fisher, Matt Smith, and Dominic Monaghan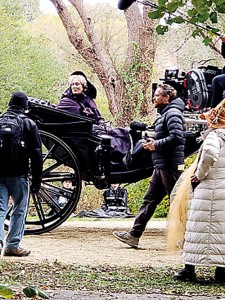 Why it's a big deal: It's not just the next Star Wars movie. It's the final installment of the original Star Wars story. Yes, Disney is going to keep pumping out stories set in this universe from here to eternity, but this is the conclusion of the Skywalker Saga.
10) 'Little Women'
Release date: December 25, 2019 Starring: Saoirse Ronan, Emma Watson, Florence Pugh, Eliza Scanlen, Timothée Chalamet, Laura Dern, Bob Odenkirk, James Norton, Chris Cooper, and Meryl Streep.
Why it's a big deal: It's a Greta Gerwig–directed remake of the beloved classic novel with perhaps the most genius casting in all of cinematic history.