NYE 'Paduru Party' with Manoj Peiris and Troupe at Victorian
View(s):

Manoj Peiris and Troupe and his Troupe will come alive for the first time at a five satr New Year's Eve Dance at the Kingsbury on 31st December.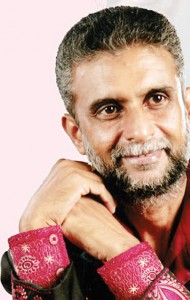 Usher in the New Year in a refreshingly Sri Lankan 'paduru party' style featuring Manoj Peiris and troupe at The Victorian at Kingsbury from 8.oo pm to 2.oo am with a gala dinner buffet.
Wrap things up at the grand Sri Lankan breakfast at Sky Lounge with an Internationally Celebrated DJ RAH from Singapore and DJ Shiran on December 31 at 8.00pm.
Retro Fusion 2017 New Year's Eve Dinner Dance Featuring Corrine Almeida with 'Heat' and 'Audio Squad' at the Balmoral with a gala dinner buffet and a scrumptious Sri Lankan breakfast.
Celebrate New Year's Eve at The Kings with Sri Lanka's most legendary entertainer – Geoffrey Fernando and BREXIT for a memorable NYE in Colombo. On December 31 from 6.30 pm to 2 am.
Honey Beach Club has some special plans over the season. Be sure to reserve your spot at the New Year's Eve BBQ dinner at Honey Beach Club with DJ Ashleyn and DJ E2. Keep an eye out for fabulous beverage deals and daily happy hours from 5.30pm to 7.30pm.