Ariana Grande working on new album
View(s):

Ariana Grande is working on a new album. The 23 year old singer revealed through social media that she is at work with Pharrell Williams with no title confirmation as yet. Her last album 'Dangerous Woman' came out in 2016. The 'One Last Time' hitmaker had an eventful 2017 for unfortunate reasons as a suicide bomber detonated during the end of her concert in Manchester, England in June resulting in over 20 deaths.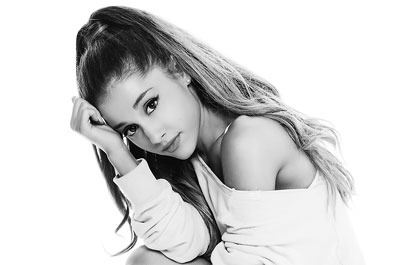 Selena Gomez is to release a new album in 2018. The 25 year old confirmed work during a Radio 1 recently in England. The 'Wolves' hitmaker has also posted a picture of herself in a recording studio indicating she was at work until next year. Gomez had a kidney transplant a few months ago and has made a few public performances since November.
Singer Robbie Williams has spent seven days in intensive care in London after he got ill during a concert in September in Zurich, Switzerland. He flew to London for medical treatment where it was discovered he was having abnormalities on his brain. Williams had to cancel a tour of Russia until he recovered. The 43 year old revealed during a recent TV interview he had been house bound and fighting depression but was determined to take better care of his health.
Richie Sambora who left Bon Jovi four years ago will reunite with the rest of the band at the induction to the Rock & Roll Hall of Fame in Cleveland, Ohio, US next April. Sambora had been a member of Bon Jovi for 31 years during which time the band scored all their huge global hits and sold over 150 million albums. Bon Jovi will join other acts such The Cars, Dire Straits, the Moody Blues, Nina Simone and Sister Rosetta Tharpe for the 2018 induction.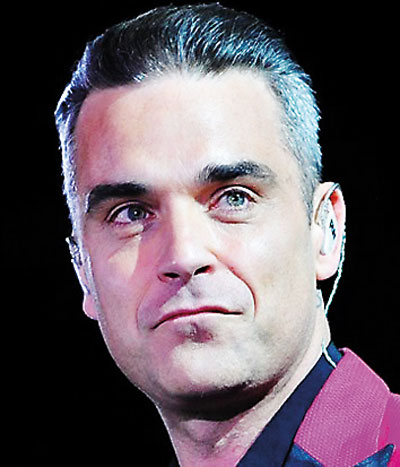 Ed Sheeran has secured a second week comfortably at the top of the UK singles with his romantic balled 'Perfect'. Additionally it turned out to be a double celebration for his as his album '÷' also simultaneously went back to the No: 1 spot on the UK album chart. Sheeran has co- produced 'Perfect' with Will Hicks and Benny Blanco.
The song is now backed by a video filmed in the backdrop of the Alps with cottages and illuminated Christmas trees coupled with a blossoming romance.
Mariah Carey's 'All I Want For Christmas' advance to No: 2 from 5 returning to the very position the song peaked at on its debut chart run in 1995. 'Last Christmas' by Wham also took a satisfactory climb from 6 to No: 3 on the UK top 10.
Another old Christmas song 'Fairytale Of New York' by the Pogues & Kirsty MacColl has climbed up the top from 10 to No: 7. The song was first released in 1987 and it peaked at No: 2. It has been on the top 10 on four previous occasions, three after Kirsty MacColl died in a tragic boating accident in 2000. The song charted consecutively peaked at 3 in 2005, 6 in 2006 and 2007. 'Fairytale Of New York' is a Celtic rock, punk Christmas song.
TW LW
1 1 Perfect – Ed Sheeran
2 5 All I Want For Christmas Is You – Mariah Carey
3 6 Last Christmas – Wham
4 4 Havana – Camila Cabello ft: Young Thug
5 3 Anywhere – Rita Ora
6 2 Dimelo – Rak-Su ft: Wycleff & Naughty Boy
7 10 Fairytale Of New York – Pogues & Kirsty MacColl
8 8 Man's Not Hot – Big Shaq
9 7 Silence – Marshmello ft: Khalid
10 9 I Miss You – Clean Bandit ft: Julia Michaels