Here's looking at Mannar
By Joshua Surendraraj
View(s):
Located approximately 314.5 kilometres from Colombo, Mannar is a hidden gem in Sri Lanka's tourism industry. Some of the famous attractions in the area known to many, include the Mannar Fort built by the Portuguese, the Baobab trees believed to have been planted by Arab traders and of course the bustling fishing industry. However, there's much more to be seen, than these attractions.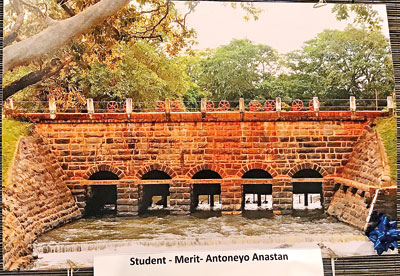 Last month the Photographic Society of Sri Lanka (PSSL) in partnership with Palmyrah House and the International Finance Corporation (IFC) which is a member of the, World Bank Group, launched the 'Discover Mannar' Photography Exhibition at 'the Stables', Park Street Mews, Colombo.
The exhibition was part of IFC's work in promoting Mannar as a sustainable and responsible tourist destination, under the European Union Support to District Development Program (EU-SDDP) programme.
Aimed at portraying the beauty of Mannar, through a lens, 'Discover Mannar' did much more than that. The pictures displayed by both amateur and professional photographers went a step further, managing to capture the very soul and splendor of Mannar.
The exhibits took the viewer through a journey outside the usual town, where one would observe the wild ponies that graze about the open land, the Flamingos that visit during the season, or the colourful fishing boats anchored along the shore.
Aside from this it also managed to capture the very heart of Mannar, which is its people. At the launch of the exhibition, Amena Arif, IFC Country Manager for Sri Lanka and Maldives said tourism is an important economic engine which can create jobs, improve access to markets and benefit local communities. He added that through this exhibition, they are proud to showcase the diversity, daily life and the beauty of Mannar.
'Discover Mannar' featured a collection of photographs, chosen by the PSSL from over 300 applications which were submitted under the student and open categories. Here 16 of the best submissions were chosen and awarded at the exhibition.
Some of the images at the exhibition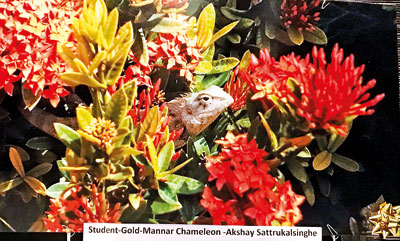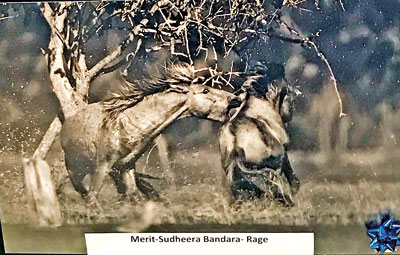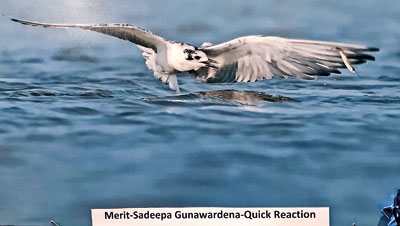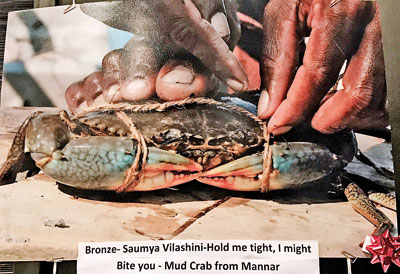 16 photographers were awarded at the

'Discover Mannar' Photography Exhibition

Open Category

 Gold Medal: Nishantha Manjula

 Silver Medal: Kushan Vimukthi

 Bronze Medal: Saumya Vilashini

 Merit Awards: Shehan Trek, Sudheera Bandara, Sadeepa Gunawardena, Nishanth Thiru 

and Dhilip De Alwis

Student Category

 Gold Medal: Akshay D.C.A Sattrukalsinghe

 Silver Medal: Heshan Kaushalya

 Bronze Medal: Kamalanathan Kanistan 

 Merit Awards: S Cavinsan, F. Nishalini, Robert Zenerin Peiris, Vijayakumaran Thivakar and A. Antoneyo Anastan