Return of Transformers
View(s):

'Transformers; The Last Knight', the latest Hollywood action thriller, the fifth installment of the live-action Transformers is now being screened in theatres in Colombo and the outstations.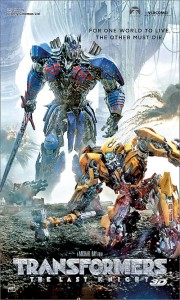 Directed by Michael Bay, the film series is based on the toy line of the same name created by Hasbro.
The film revolves around a fierce war between humans and Transformers and Optimus Prime is gone. The key to saving the future lies buried in the secrets of the past, in the hidden history of Transformers on Earth.
The film stars Mark Wahlberg and Stanley Tucci returning from the last 'Transformers' joined by Josh Duhamel, and John Turturro reprising their roles from the first three films and Anthony Hopkins joining the cast.
It is screened at Liberty By Scope Cinemas 3D, Savoy Premier 3D, MC Platinum, Empire, Vista – Ja-Ela, Sky Lite Malabe in Colombo and suburbs and other outstation theatres.