TIGHT SECURITY FOR VISAS
View(s):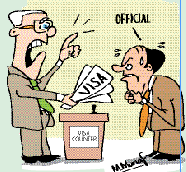 The country is getting ready for a major sports meet Down Under where sixty six athletes from the home nation are scheduled to take part. However the Embassy concerned had got word that several athletes are waiting to jump the bandwagon and, what's more, twenty of them have been refused visas. Ninety two countries are scheduled to take part in the event. At a similar event held in 2015, 25 athletes failed to return and so this time the Visa Officer concerned is keeping a tight check on those going for the event. The Visa Officer has also informed the officials concerned to report to the Embassy once the team returns.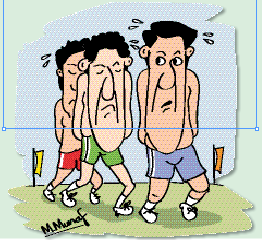 WRONG INFORMATION
A well known athlete has been appointed as the Advisor to the Big Boss in the Sport. However her work was severely criticised by the Boss as she had given an old record on a certain matter. This advisor is drawing a fat salary as well. Nevertheless the Big Boss had scolded her for giving wrong information.
SEVEN BALLS AN OVER!
This umpire inadvertently had given seven balls an over at a key match in the outstations. This umpire even had a helper in the stands with a walkie-talkie to inform the umpire concerned if he makes any blunders. At the end of the game it was revealed that even the helper had vanished from the scene.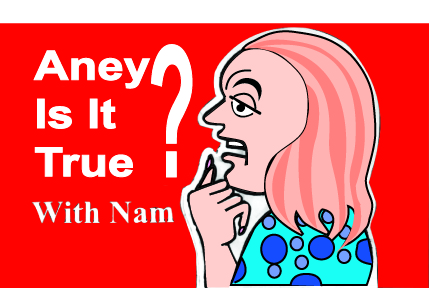 BEHIND THE SCENE MOVES
With cricket being at the center of sports these days a lot of activity is going on behind the scenes to attract promising youngsters. This happened in the South when a lad from Kalutara was forced to join a team from Panadura. The man behind the move is a Big Shot in the sport concerned and is even holding a responsible post in the headquarters of the sport.
THE MISSING TEE SHIRTS
At the big schools Athletics Meet in Kandy some were denied Tee Shirts. It is alleged that the organisers had scooted off with the monies that had been set aside for the Tee Shirts which had been passed earlier. The disappointed lads had to turn away with long faces.