Vacation packing for a fashionista
By Arundathi Yasok
View(s):
With the Sinhala & Tamil New year just around the corner,  many will be counting the hours for a few days off work or school.  So this month's article is all about how to pack for those fun filled holidays. The key words to remember are 'versatile, vibrant and comfortable'.
Versatile: All  or at least most of the clothing items shouldbe able to be used more than just once. It helps to travel light & gives you more outfit options. Vibrant:  All  clothing should be strikingly vibrant and visual. So saves time accessorizing & dressing up, as the clothes do all the work for you. It also gets you the attention you deserve.
Comfortable:All clothing should be comfortable. The whole idea of going on a vacation is to relax, so don't ruin it by packing complicated high maintenance pieces. Clothing should also be easy to dry with minimum effort to iron.
The following tips are just basic items needed to pack smart and fashionably. But naturally there are a few more necessities that need to be packed. Including toiletries, first aid kit etc. Hope you find these tips helpful for your next adventure.
The writer of this column is a young entrepreneur and fashion designer  at  Butterfly Apparel. She is also the co-owner of the store along with her husband Yasok Nagarajah. You can follow their page on www.facebook.com/butterfly.apparel 
Get the essentials
1. Basic LeggingsLeggings are a great travel item, as its light to carry & perfect to be worn while travelling. It's not too tight on your waist for long hours of sitting, hence beneficial for your blood flow. Also another benefit is in case you visit a sacred site you could slip it in to it to cover up.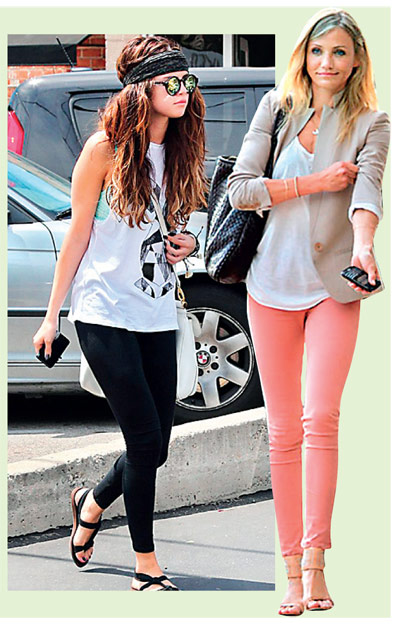 2. Beach & swim wearPack a skirt, pair of shorts or even a Kaftan to wear over your swim wear while taking a stroll on the beach or while relaxing by the pool.  You also can wear them later for another outing during the trip. A hat and sun glasses would be advised to protect yourself from the sun.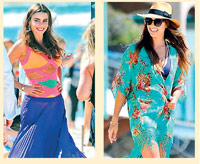 3. JeansIt's one of the most versatile clothing options. Perfect to dress down for a casual outing or even to dress up for a spontaneous dinner.  A tip for the more photo focused ladies, pack a colourful or printed pair of jeans to add in more style.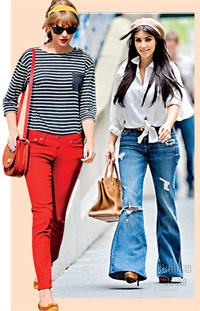 4. Sensational TopsA few tank tops, a tunic & at least one top with sleeves is useful.  The more vibrant it is, the more exciting your outfits are going to be.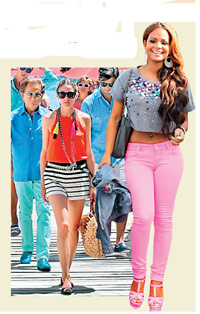 5. The MaxiThis is really a perfect piece as it's comfortable, but also comes in handy in case you are visiting a heritage or sacred site to cover up.
You could layer a cardigan or even a shawl if needed.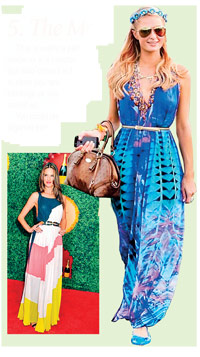 6. The 'Hot Little Dress'There are times you might make plans for a night out, or a fancy dinner during the course of the trip. Make sure this dress is sort of a classic, so you don't have to work too hard to dress up. Also remember its best not to pack designer clothes for trips, in case you lose your luggage or belongings.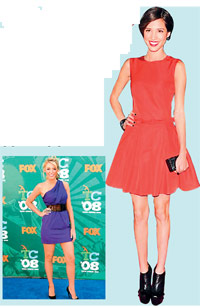 7. Happy FeetYour feet will doing a lot of work while on vacation, so let's not forget to look after them.

Basic Flip Flops (Slippers):  For a stroll on the beach, poolside relaxing
Runners: For the more challenging hikes
Black heels: For a night out
Sandals: For the usual day to day sightseeing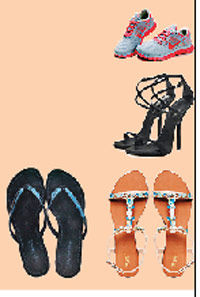 8. AccessoriesStick to the minimum in this department. But pack two basic pairs of earrings, a necklace and one bracelet and that should get you covered. Go natural or very minimal on the makeup, as you will be in a completely different environment.