Eagles won't play live again
View(s):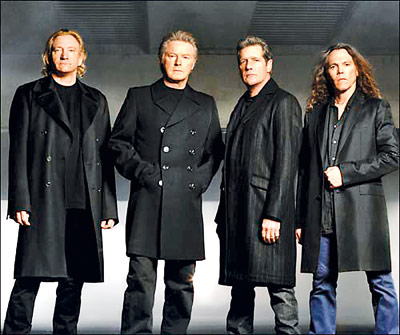 The Eagles may never perform again live according to reports which quote group member Don Henley. It follows the death on 18th January of Glenn Frey at the age of 67. The Eagles had planned a tour this summer. However,  Frey passed away before they could  perform the Hotel California album in full.
Dr. Luke, the man at the centre of the legal battle with pop singer Kesha has denied rumours floating that he has been removed from Sony Music despite being tied up through his record label Kemosabe until next year.
Carla Marie Williams who had previously penned songs for Beyonce, Kylie Minogue and Paloma Faith among others is currently writing songs for Britney Spears upcoming album. It is not clear at this stage if the song will make to the final album collection.
The rumour mill is very active with news that Janet Jackson has postponed her Unbreakable World Tour in Europe including the UK. It has been revealed that nearly 12 of her shows in the US have been postponed until July. There is a rumour poor ticket sales caused the tour postponement while other speculates it has to do with her recent throat surgery. Janet 49 has had 10 No:1 songs in the US and sold over 160 million albums around the world.
Pop singer Ellie Goulding gave a pared down performance of Sting's 'Fields Of Gold' at the Commonwealth Day service held at Westminster Abbey, London on 14th March before a congregation of 2000 including Queen Elizabeth II.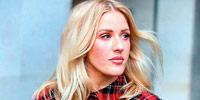 Rocker Bryan Adams has claimed his vintage guitar has been defaced by Customs officials at the Cairo airport. Adams was in Egypt to give a concert at the Giza Pyramids.
Lukas Graham's debut international release '7 Years' has become the longest reigning No: 1 song by a Danish act on the UK singles chart after the song extended its stay at the top spot for five consecutive weeks. The four piece pop rock and soul band is led by Lukas Forchhamer.
Tinie Tempah's new song 'Girls Like' is pop rap/deep house and dance track which features the vocals of Zara Larsson. The song crossed over to the UK top 10 singles chart from 15 and is now at No:9 with release lifespan of two weeks. 'Girls Like' is first track to be taken off Tempah's forthcoming third album. 'Girls Like' is the eight top 10 hit song for Tinie Tempah in the UK.
Major Lazer's 'Light It Up' featuring Nyla has returned to the UK singles top 10 at No: 10 climbing from 14. The song is by the US electronic project and combines the genres EDM, electropop and dancehall. The song has been on the UK chart for 16 weeks and peaked seven weeks ago at No: 9. Once again it has moved up the chart as it features the catchy vocals of Jamaican singer Nyla.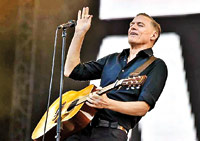 UK TOP 10
TW LW
1 1 7 Years – Lukas Graham
2 3 I Took A Pill In Ibiza – Mike Posner
3 2 Work – Rihanna
4 4 Lush Life – Justin Bieber
5 5 Fast Car – Jonas Blue & Dakota
6 7 Hymn For The Weekend – Coldplay
7 8 Love Yourself – Justin Bieber
8 6 Pillowtalk – Zayn
9 15 Girls Alike – Tinie Tempah ft: Zara Larsson
10 14 Light It Up – Major Lazer ft: Nyla