Game reserve in Hambantota soon
View(s):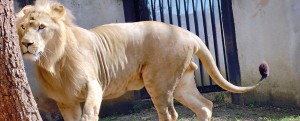 The National Zoological Department says that plans are afoot to open a game reserve at Ridiyagama in the Hambantota District – the first of its kind ever to be built in Sri Lanka at the end of this month.
The foundation stone for this project was laid on December 28, 2008. It is estimated that more than .Rs. 2,600 m. is to be spent on this project.
This game reserve of about 500 acres will consist of three zones,  the Lion Zone, the World Animal Zone and the Elephant Zone.
The Lion Zone which will be  opened first is 30 acres in extent and will be home to nine African lions while the zones for Asian elephants and herbivorous animals in the world will be 54 and 80 acres in extent, respectively. An animal hospital covering 16 acres has already been constructed.
Accordingly, visitors will have access to about 200 wild animals of 22 varieties .Among them are African lions, zebras and giraffes, Sri Lankan spotted deer, deer with two humps, Arabian oryx, Indian ox and African buffaloes.
It is planned to establish a 15 acre zone for  Bengal tigers , Sri Lankan leopards, Australian animals, Sri Lankan bears, another 5 acre zone for snakes in Sri Lanka, a 15 acre zone for pet animals not exposed to the people on safari, a camp site, a tourist bungalow and a breeding place for animals in danger of facing extinction.