'Wagon Park' takes on 2016 with hard rock treat
View(s):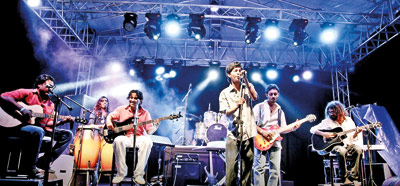 Rock fans can agitatedly wait for the launch of the new hard rock album of their favourite band 'Wagon Park' early next year to celebrate their tenth rocking year in the Sri Lankan music scene.
Wagon Park has been around since 2007 organising and performing at various events. They have already released an EP and a full length album titled 'Stoned'.
After winning the YES FM Homegrown Award for the Best Band / Duo or Group last year, with their original song 'Don', which is a mix of Sinhalese and Dhivehi (Maldivian) lyrics, 'Wagon Park' is fully geared up for 2016 with the recordings for their second full length album already kicked off with award winning producer Pasan Liyanage of Redfox World.
Rock music fans of Sri Lanka can look forward to a groundbreaking album planned for 2017 to celebrate the band's 10th year anniversary.
The founding members of the band are Buddhi de Mel (Vocalist) and Freedom Fira (bassist) from Maldivian origin. On lead guitar, Milinda Batuvanthudave, Maduwan Rangika on guitar, Mahesh Aponsu on Drums and Nuwan Tharanga features on keyboards.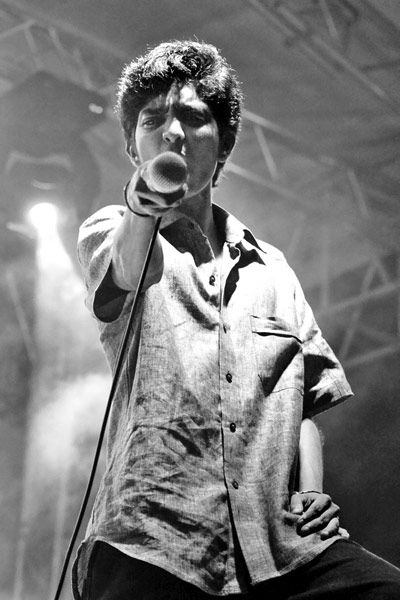 From the dawn period of the band, Wagon Park have continuously created music that not only encapsulates its audience with awe and splendour but also leave a significant imprint on the audiences' psyche with compositions and a stage presence that is uniquely different and uncompromised when voicing the band's ideals and beliefs. Songs composed by the band can be found online through their Soundcloud / Reverbnation pages. Clips of their live performances can also be found on YouTube.
The Wagon Park journey has not been for the faint hearted, but it has also not been without its own rewards.
They were Finalists at TNL Onstage 2007, became 3rd Place at Indigo Music Awards 2011 in the Best Rock Group category, nominated for best music video at BITE-MY-MUSIC Global Award 2012, Performed at the 'Fete De La Musique (French International Music Day Festival in Colombo) in 2014 and 2015, performed at the Inaugural YES FM Homegrown Awards 2013 and nominated in the category Best band, Duo/Group and emerged Winner in the category of Best Band, Duo/Group for their original song 'DON' in 2015.
To witness them live in the near future, Wagon Park will take the stage at Downtown Pulse on the 13th of March 2016.
This has been a unique event which has taken place over the past few years where Sinhala underground artistes join hands to showcase their true skills. The festival will take place in Pannipitiya.
The Wagon Park fan page on Facebook is the place to find all activities and chaos created by the band and surely they deserve a 'Like' for the music they have produced under the proud identity of Sri Lankan Rock N' Roll. -(SW)