Adele's hit song advances on the UK Chart
View(s):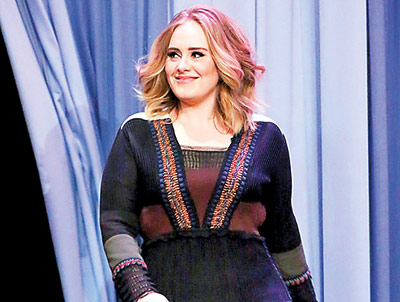 Adele the multi- awarding singer recently took time out of her recently launched tour to visit an ill fan in hospital. Adele visited 12 year old Rebecca Gibney who is suffering with Cerebral palsy; epilepsy and blind at her Belfast home in Northern Ireland.
The girl's mother Tracy had launched an online campaign to get Adele's attention. It worked and Adele then made the visit.
Adele also invited Tracy and another daughter to attend her concert on 1st March as special guests. Meanwhile Adele's new song 'When We Were Young' is advancing on the UK singles top 100 chart.
'7 Years' has turned four weeks at the top of the UK singles for the Danish band Lukas Graham. The song has combined sales of 106,000, more than what the track achieved in the first week at the No: 1 spot.
Also '7 Years' has equalled the four week reign of 'Saturday Night' by fellow Dane Whigfield from the year in 1993. The pop soul song is the debut global hit for the quartet.
Mike Posner has made a return the UK singles top 10 after five years. His new song 'I Took A Pill In Ibiza' took a eight notch climb from 11 to 3 to challenge both Rihanna's 'Work' and Lukas Graham's '7 Years' for the UK singles crown.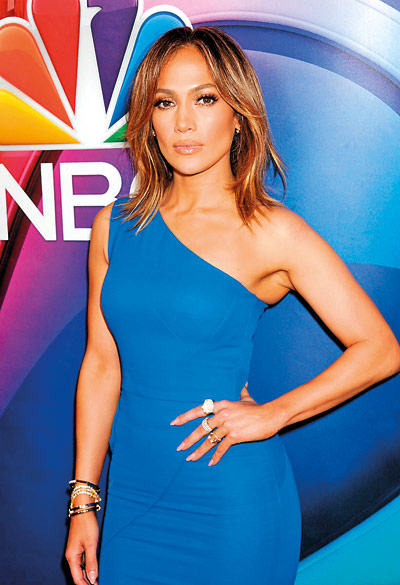 Posner who is a US singer songwriter and producer has an EP out titled 'The Truth' with 'I Took A Pill In Ibiza' being the track rolled out as a single.
The song is only Posner's second UK top 10 career hit, following 'Cooler Than Me' featuring Cher Lloyd, which peaked at No: 5 back in 2011. Mike Posner has worked with the likes of Big Sean, Justin Bieber, Lil Wayne, Maroon 5 and Cher Lloyd.
Miley Cyrus has most often than not hit the headlines for all the odd reasons. Now the 'Wrecking Ball' hitmaker has made the headlines by saying that she will leave the US in the event the Republican Party presidential frontrunner Donald Trump is elected president.
Cyrus like many celebrities from the music industry has voiced their opposition to the real estate mogul who is aiming for the presidency. The 23 year old Cyrus has at some stage declared support for the Democratic Party presidential hopeful Bernie Sanders.
Jennifer Lopez has returned to Sony music after signing a multi album deal with Epic which is a sub label. The 46 year old had earlier recorded six albums with Epic between 1999 and 2007, and then switched over to the Universal group's Capitol and Island labels between 2011 and 2014 recording 3 albums.
The last album 'AKA' came out in 2014 which sold a paltry 71,000 copies in the US. Meanwhile Lopez is back working with L.A Reid on music for a new album which is expected soon.
Grammy award winning musician, producer and DJ Zedd has made a serious offer to singer Kesha, to produce music for her.
Meanwhile Kesha picked up the Human Rights Council award for Visibility in Tennessee on 5th March where she was visibly emotional over her recent problems.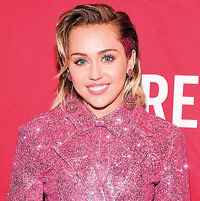 UK Top 10
TW LW
1 1 7 Years – Lukas Graham
2 2 Work – Rihanna
3 11 I Took A Pill In Ibiza – Mike Posner
4 6 Lush Life – Justin Bieber
5 3 Fast Car – Jonas Blue & Dakota
6 4 Pillowtalk – Zayn
7 10 Hymn For The Weekend – Coldplay
8 5 Love Yourself – Justin Bieber
9 13 When We Were Young – Adele
10 7 Stitches – Shawn Mendes