'A New Culinary Journey' at EAT
View(s):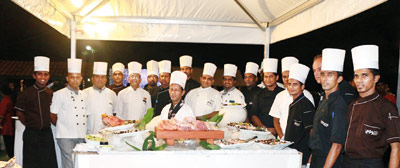 OZO Colombo's all-day dining restaurant, EAT, introduces an incomparable dining experience, allowing guests to indulge in a range of Asian and western flavours, with dinner themes that vary every night.
Diners are presented daily with a sublime selection of culinary delights, prepared by a team of professional culinarians, to suit local and international palates.
'A New Culinary Journey is influenced by regional flavours, combining different cuisines, foods, sense of taste and innovative cooking methods' said Alexandre Glauser, Area General Manger for OZO Hotels, Sri Lanka.
"We invite food lovers to rediscover international flavours at EAT from Monday through Saturday, during lunch and dinner. As an additional option, an à la carte menu will also be served to satisfy one's food cravings.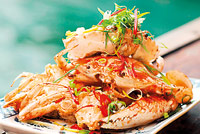 International cuisine made easy
Tour the Food World with OZO's international dinner buffet, featuring a wide range of eastern and western dishes and is available on Monday, Tuesday and Thursday.
Spice Road, Crab Fest , Roast Saturdays, Simple Luncheon and Saturday Pact are the popular cuisine available at the EAT.
'With unobstructed views of the Indian Ocean, complemented by the tranquillity of the surroundings, EAT has a soothing ambiance perfect for any time of day or night' he added.
For more information contact 11 203 0528 or visit www.ozohotels.com.