Seasons in Tennis
View(s):

Tennis in Sri Lanka is about 150 years old. First it was sport of the civil and government servants. Tennis courts were a common sight in every provincial town just a few decades ago. Originally participation and promotion of Tennis was mainly through te 'Public and Government services Clubs'. They numbered well over 75. By and large Tennis was the sport of the government servants and professionals. Thereafter, clubs and schools fostered Tennis.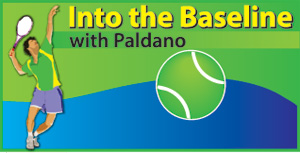 Outstations clubs became the social bastion of provincial towns. Kandy Garden Club, Bandarawela Tennis Club and Talduwa Club in Avissawella and others across Sri Lanka were well patronized. Most of these Tennis clubs, although not in the same glamour of yester-years, still exist today. There is a notion that Tennis has the 'doctor's portion for good health'. This too promoted the game.
Strength in unity
Tennis popularity was the result of unity and the co-existence of all the segments that made up 'Tennis'. It encompassed sporting, recreation, social, and educational aspects woven into competitive entertainment. The attraction gave a social aura and Ceylonese took to the game for life and not just to play in the teens. Lifelong experience of Tennis, challenges in every stage. First, as beginners, then a good recreational player, competitor and participate in tournaments. The good got to the international competitive levels. The entire spectrum was active till a few decades ago. Today, we can say 'those were the days'.
In my years of observation, I feel that Tennis has 'lost' its people. This energy that which fueled and made Tennis possible has nearly vanished. The meager numbers of today do not have the potential to up lift the game to the former glory. The causes that made the current situation resulting in the loss of energy for the game are many.
Strength of 'role-models'
Whenever a world champion comes out of a nation, that nation's enthusiasm for Tennis increased immensely. A successful role-model is a propellant to promote Tennis. It happened in Australia with Frank Sedgemen, Rod Laver through to Patrick Rafter. It happened in the USA with Arthur Ash, Jimmy Connors, John McEnroe, through to Pete Sampras and Lindsay Davenport and in Germany with Steffi Graf and Boris Becker. Switzerland is now enjoying the propulsion of Martina Hingis and Roger Federer. This aspect is the reason for 'player-development' is a critical one in Tennis promotion.
Taking into consideration Sri Lanka's recent Tennis history, the time Arjun Fernando, Umesh Wallooppillai, Rohan de Silva and Jayendra Wijesekera manned our Davis cup, promoted Tennis and lifted the 'national standard' up to be in par with semi-finals of group II of the Davis Cup. National standard does not rest with a few players but in the expansion of the 'competitive base' of open-Tennis. In its absence, ours will not be a match in the international arena. This is the primary consideration for promotion of the game and everything else is secondary.
Overseas development
It is a question mark and a huge gamble. Unless a player has the ability of game-making and its attributes overseas training will not provided advantages. Just too many who attempted it, vanished on this road going without pre-requisites? The success of Lihini Weerasooriya [late Lasantha Fernando's daughter] is the best example on this front for success. She has registered the highest position in the WTA world ranking among our women. Lihini being a second generation player had a strong game-making-ability even before leaving our shores. She is the best Sri Lankan woman player I have seen. She was trained in Florida, USA.
Talent and loss of facilities
These are our issues now. The game always had a big price tag. Now it has become huge. Our facilities have dwindled and the access to play is time consuming. Even in the heart of the city of Colombo it takes a good part of an hour to reach any Tennis court. Traffic jam is not good for Tennis.
Weather-wise in the tropics, the ideal Tennis playing slot for a day is no more than three hours. Being a high intensity sport, Tennis cannot be played at noon. If done, it is wasted time as the heat makes the body dormant, hindering reaction which is key element in high performance.
Until recently clubs were economically viable but now they clubs pay premium prices for government land. To survive clubs need expertise in asset management, cash flow, capital holdings and all the 'jargon' of corporate management. These are hardly the expertise that today's club committees have. What more they are not clubs but lucrative coaching academies. [Government is watching!] Many have gone into restaurants and entertainment to survive. The issue here is that the sports clubs have become 'out of bounds' for teens for many reasons.
Times of Transition
The developed countries faced these challenges some time ago. Today their successful model has the 'city' link to cushion the 'economic punches' to upkeep sport. Major, 'forward thinking' cities recognize that there is good value in sports for all in communities. The best approach now is to look for alternate prospects to sustain Tennis. The search should be on for a dynamic, fresh new approach to suit this era and restore Tennis.
George Paldano, Former int. player;
Accredited Coach of Germany; National,
Davis-Cup, Federation Cup coach–.
gptennis.ceylon@gmail.com