Regular heroin detections point to spiralling problem
By Joshua Surendraraj
View(s):
The drug menace appears to be fast spreading its tentacles across the country with more than 35 kg of heroin being detected by police and Customs on a monthly basis for this year, the Sunday Times learns.
On Wednesday a 19 year old student from Galle doing his Advanced Level examination was arrested for possessing 800mg of heroin. His companion a 19-year-old youth was also arrested for having 1600mg of heroin on him.
Following up on a tip off received in March last year bore results on Thursday when police seized 59 kilograms of heroin valued at Rs. 450 million from a store in Katugastota, Kandy. The store 'Jasmine Gold House' had apparently been a place where heroin was packetted to be sold, police said.
The trail had led to the arrest of Ahmed Sabiri Thajudin (34) on Thursday (14) in Matale. On being questioned he had revealed the operations of the store. More arrests were made with Muhhamed Faaruk and his wife being arrested in Mount Lavinia and Muhhamed Ashraf being arrested in Kekirawa.
The police also seized a double cab,car, Rs. 2,585,000 in cash and 26 cell phones.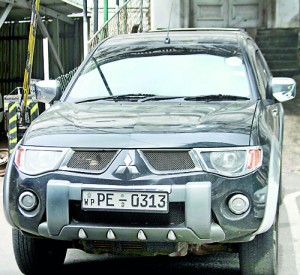 Police investigations have also revealed that drug kingpin Parewi Suda alias Podi Suda owned property valued at more than Rs. 220 million. An officer attached to the Borella Police said they had been following the trail of this notorious drug dealer for some time.
On July 7 police had arrested eight men with nine kilograms of heroin and among them was 'Otha', a close accomplice of Parewi suda. They had built their relationship in prison several years ago, police said.
The interrogation of these 8 men had led police to a three storey house valued at Rs. 50 million, a two storyed business establishment, another house worth Rs. 40 million in Makola, a house in Kandy, and two ten-acre tea estates valued at Rs. 100 million, all belonging to Parewi Suda.
The Borella police officer said that Parewi Suda who apparently came from a poor family background had dropped out of school in grade 9 and joined the gang of a notorious drug lord 'Kondasuresh'.
He said Parewi Suda had managed to evade police arrest by surrendering to court under a previous warrant issued for his arrest. The Borella police however are currently in the process of trying to obtain a court order to interrogate the suspect.
Parewi Suda's property will be acquired by the court under the Prevention of Money Laundering Act, No. 5 of 2006. Under this provision the court is able to make an order that any property of a person derived or realized, directly or indirectly from any unlawful activity be forfeited to the state free from all encumbrances.