Raging seas and broken promises
View(s):

Over the past few weeks, sea erosion at Ratmalana displaced several hundred families in the area.They were earlier victims of the 2004

tsunami.

This week area residents who lost their houses to sea erosion, launched a protest demanding alternative dwellings to replace their homes destroyed by erosion.

They said, they and their children had been left helpless as they have no place to go
The agitated villagers added they do not want the food packets and the three aluminum sheets they were given as relief.

"Since the tsunami several promises were made to us… they promised to provide us with flats. Initially they promised us Rs. 500,000 and later they said they would give us Rs. 300,000. But none of these promises were fulfilled.

Now they are asking us to wait for longer. Isn't it enough that we waited for ten years," asked Udayashanthi Fernando, a resident in the affected area.

Ajith Mangala another resident , said they faced this problem every six months. He added that when the area Disaster Management Centre was informed they provided them with three aluminum roofing sheets.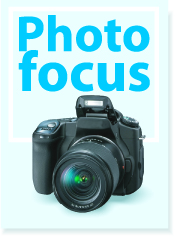 "But that is not what we want. Our children attend schools here, our jobs are here. We want houses in this area," he said.
Ratmalana Divisional Secretary C.S.H. Piyathilaka said they had discussed the problem with Ministry of Land and Land Development.
"Following the discussion we have decided to allocate 25 acres of land in Dodangoda, Kalutara and five acres in Beruwala to these people.
Those who are willing to go will be given land in these areas but there are few who are oppose to this proposal. We will be discussing their problems too with the relevant authorities," he said.
One of the main issues of the residents is that if they are relocated in distant areas their livelihood will be affected as some of them are fishermen.