From paddy fields to grazing grounds
View(s):

Farmers in one of the main paddy cultivating districts in the country –Polonnaruwa– have been hit by the severe drought forcing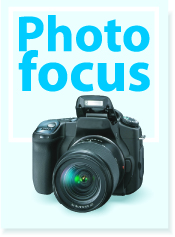 them to abandon over 100,000 acres of land.
Cattle can be seen grazing in what were once the fertile paddy lands of Elahera, Grithale, Kawudulla and Minneriya.
Irrigation officials claim they are unable to supply water for paddy cultivation due to the lack of rains which have left tanks with low levels of water.
But farmers argue the departments failure to maintain irrigation channels was a
major cause for the present situation.
"Officials have failed to clean up sluice gates and channels. This is affecting the regular supply of water", Ananda Edussuriya, a farmer organisation representative from Minneriya said.
However, Deputy Director of Irrigation for Polonnaruwa, R.M.P. Karunartne said it was lack of rain and low levels of water in the tanks which made it impossible to
provide a continuous supply of water for cultivation.
"It is because of this we cannot assure that there would be continuous supply of water until harvest time', he said.
Farmers have warned that the reduction of land under paddy cultivation will seriously affect the country's paddy production and was likely to push up the price of rice.