Nature at its best
By Purnima Pilapitiya
In his book "Wild Clicks" Sriyan De Silva Wijeyeratne hopes to show what an amateur photographer can do
View(s):
"Wild Clicks" a collection of wildlife photography by Sriyan De Silva Wijeyeratne, to be launched today, offers both the avid photography buff and anyone who typically appreciates nature at its best, 184 pages of over 125 animal species as seen through the lens of this enthusiastic amateur photographer.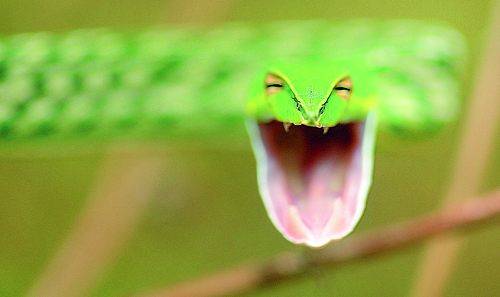 With pictures recorded across the last five years "Wild Clicks" stays true to Sriyan's own outlook of the wild as seen through the lens of a nature lover. "In wildlife there are a lot of things you don't always see," he says, having captured some interesting images of animals, from his pet collection of butterfly and snake pictures to a remarkable shot of a deer giving birth. "In the end it's not always about getting the perfect shot.
"I just want to show people what any amateur photographer can do.
"I wasn't always into photography," he says, but wildlife is a passion that goes back to his childhood. One of the two dedications in the book are to his uncle Carl who was responsible for nurturing young Sriyan's interest in wildlife and animals, keeping a variety of pets and taking the youngster with him on his many trips around the country.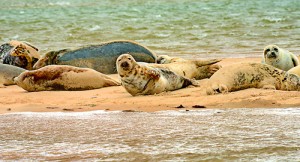 The book itself goes around the globe from seals basking off the English coast, the more exotic cheetah and rhino of Tanzania and Kenya to Sri Lankan fauna from around Uda Walawe, Sinharaja and his pet haunt, the Knuckles mountain range to name a few.
Formerly the head of Microsoft for Sri Lanka and Bangladesh and currently the CEO of Textured Jersey Lanka PLC, Sriyan carries his camera with him on business trips and on family holidays to the wild. With several articles by experts in the fields of herpetology, flora and fauna, the book is diverse and interesting. It is also a very personal experience for the author with two of his major contributors being his two young daughters; also photography enthusiasts, as passionate about wildlife as their father.
"Wild Clicks" by Sriyan De Silva Wijeyeratne will be launched today at 4 p.m at the St Peter's College Hall.