Wraps promo at Taj extended due to popular demand
View(s):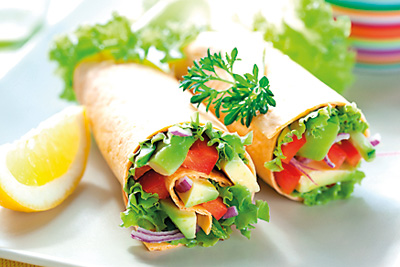 'Pebbles' at Taj Samudra is serving a delectable mix of the finest wraps. The promotion begins on the 20th of February and will continue on till the 9th of March. These wraps are perfect for those busy executives who need to grab something on the go, as well as for those who want to savour the flavours with a tasty cup of cocoa at a great location.
There will be nine different types of wraps available at the live counter at Pebbles for just Rs. 460/- nett. Delicious chicken and spicy mango chutney wrap, a Greek Feta salad wrap, Chicken grilled wrap and pork preparation wrap are some of the popular items in the menu. The 'happy hour' between 6.30pm – 8.00pm you can even enjoy one for one beverages at the same location.
'If you 'like' the Taj Samudra page on Facebook and write a tag line for the photograph of the Wraps promotion, you might be eligible to taste the wraps for free' said Charisma Fernando, the PRM of the hotel.