Appreciations
View(s):

My favourite aunt, the pragmatist on all occasions

Mackiya Shums

My maternal aunt, Mackiya Chichi as we nieces called her, was an absolute pragmatist. She believed in absolute justice too. In fact the word "injustice" was not in her vocabulary. In all her endeavours she took a practical approach and achieved quick and sensible solutions and decisions which suited all concerned.

Mackiya Chichi engaged in charity work and assisted the underprivileged and needy. She was committed to the approach which supported justice, peace and security which in turn fostered cooperation in the community.

She was born on July 19, 1930 in Matara and attended St. Mary's Convent which was in close proximity to her ancestral home. Her father I.L.M. Idroos Hajiar was a wealthy businessman, an agent for the British Shell Company. Her mother was Ryhan. Her family's sprawling home in Kotuwegoda, Matara was the first upstair house constructed in the district. She was fourth in a family of eight siblings and was 83 years old at the time of her death on October 5, 2013.

Aunty Mackiya was married to S.A.C. Shums, a businessman from Galle. Shums Uncle's company initially exported rubber mainly to China and later expanded to travel and recruitment. Here too she extended her help to the deserving, securing employment abroad and free travel with all expenses paid to deserving Muslims to perform the Hajj pilgrimage.

Aunty Mackiya and Shums Uncle were a happily married couple and she was the mother of two sons and four daughters. Their warmth and hospitality were well known. My aunt was a widely travelled person. She had covered almost all countries in Europe, the Americas, Asia and the Mid and Far East. In the 1950s she was a passenger on the luxury cruise liner, the 'Queen Mary'. The experience she gained during her travels was vast and varied and yet she remained humble and down-to- earth. Often she narrated tales of her travels and we were mesmerised by her experiences of the world beyond our shores.

Mackiya Chichi lived a happy and contented life and was the matriarch of the family, loved and respected , generous and philanthropic. Her concern for her kith and kin was immense. She offered her services to them in whatever way she was able to do so. She was constantly busy organising and expediting the distribution of groceries, clothing and other necessities to those affected by the tsunami, floods, refugees and those in distress.

She was adept at solving family disputes amicably. Her home was an "open house" for those who needed a place for marriage ceremonies, funerals or any other occasion. She was a tower of strength to all and whenever we encountered problems, we would make a beeline to see her, and there she was with open arms listening to our woes and comforting us. A few have the ability or gift of being able to touch and influence the life of another in a positive and uplifting manner. She had that gift. As much as she was generous, she appreciated even the smallest gift bestowed on her.

A firm follower of the Qadiriya order of Sufism, she vehemently opposed the prevailing extremist element in Islam. Recitals of "Jalaliya Rathib", "Haddad Al Rathib" and mowloods in Honour of the Prophet (OWBP) were conducted at her residence.

Come April and there she was with a retinue of friends and relatives waiting to board the train to her holiday bungalow in Nuwara Eliya. She would have made advance bookings for a whole carriage to accommodate them all.

My aunt was very knowledgeable and knew facts and figures about world events. She taught us hassle-free methods of cooking various cuisines. As her older sister's daughter, I was one of the flower girls at her wedding in 1949 -I was then only four-years-old. Whenever she returned from abroad, we her little nieces received numerous gifts. I remember very well the first doll I possessed was a gift from her.

Aunty Mackiya didn't suffer from any serious ailments. She resorted to the Unani system of medical treatment for minor afflictions. She was never hospitalised for any serious sickness until her demise.

She was my favourite aunt and I miss her very much. She will always live in our hearts. Her passing away is a big loss to Fathima, Azmeer, Karim, Rahila, Zuleika and Faida, her children, her grand and great- grandchildren. May Allah Almighty help them and us to bear this loss with courage and fortitude and may Almighty Allah grant her the eternal bliss of Jannathul Firdaus – Aameen.
Liqa Cader Faaiz

The grand dame of the family, she was loved by all

Elsie Gladys Fernando

A precious soul responded to her Maker's call and quietly went to her Father's home in Heaven.

Elsie Aunty was my mother's youngest sister. A favourite aunt with a friendly nature, she was loved and respected by all who knew her.
The doors of her homes in Moratuwa and Colombo were open to relatives, friends and acquaintances who dropped in to say hello or have a chit-chat. She had time for them and looked forward to these visits.

She was almost 102 when she passed away. During the latter stages her movements were restricted and she was confined to a wheelchair, but her mind was alert and her thinking clear. She could remember birthdays and other events and vividly recalled incidents from the past.
Happily married to Dinet Uncle, she enjoyed over 40 years of wedded life.

Mummy to some of her nieces and nephews as well, she leaves behind her son Dayasiri, grand daughter Nelumdini and her husband Vijith and two great-grandsons. Dinet Uncle and daughter Manel passed away many years ago.

Dearest Elsie Aunty, you will not be forgotten, for you live on in the hearts of those who loved you.

May God grant you eternal peace.

Loving Niece Rene

Great legacy of a petite lady, my mother

Yvette Rodrigo

She was always there for me –my sister, my father, our grandparents, relatives and for many others.

Ammi took her role very seriously but never gave the impression of trying hard. She took challenges and problems in her stride and never wavered, no matter what.

Growing up on an expansive tea estate in the salubrious climes of Nuwara Eliya she was the ultimate planter's wife and host to friends and relatives alike. Not content with playing the housewife and directing affairs of the household, she took great pride supplying fresh flowers to Colombo and making her own culinary delicacies – jams, sauces and chutneys which she supplied to the Grand Hotel in Nuwara Eliya, all from the estate produce. She didn't need to, but such was her resourcefulness.

Later on, when my father moved on to take on a role at the head office, we moved to a flat in Colombo. His role was elevated to overseeing estates in Nuwara Eliya, Hatton and Kandy which entailed being based out of Colombo on weekdays.

Ammi's role changed dramatically as she took on a full-time job at the JEDB as Manager of the Social Development Division which entailed co-ordinating with various funding organisations such as UNICEF and UNDP to address welfare and learning issues of children of estate workers. How Ammi managed to balance her work (which also entailed frequent travel to the estates hundreds of kilometres away), whilst being a model mother to us is a lesson in time management and personal sacrifice. In an era without mobile phones how she followed through on everything from household chores, our food, our health and studies, whilst balancing the demands of her job was nothing short of amazing.

I still recall the troubled times of 1983 when my mother was alone with us and my father was confined to the estates. She was her usual calm self, her external demeanour never expressing to us the pressure she must have been under whilst chaos was taking place just below our upstair flat.

From the social development role she moved on to head the Supplies Division of JEDB, the first female to take on this role which entailed huge budget responsibilities. Ammi was able to make a difference in this role with her quiet, unassuming manner. One area she would never compromise on was personal integrity.

She was a religious person, a quality she inherited from her mother and the many relatives she had who were holding positions in church. She inculcated in us the love of God, a purpose in life and the confidence to do what was right.

It is better to give than to receive. My mother practised this principle all the time. One of the last acts she did was to dictate to me the wording on  Christmas cards that needed to be delivered to the priests, office bearers and members of the Aquinas Past Pupils' Association and took great pains to explain how to allocate the diaries and calendars that needed to be distributed to them.

She played a significant role in our studies too. When my sister was sitting for law exams she would spend countless hours for months on end acting as a sounding board to assist her revision.

My mother was a petite woman, but there is nothing small about her legacy or the impact she had on others. Generous, kind, loving, sweet, caring, honest, elegant, strong, energetic, resilient, thoughtful, hopeful, selfless, my mother possessed all of these qualities.
Thank you Ammi for being what you were. You will always live in our hearts.

Dilshan Rodrigo

Her giggle and good deeds will live on

Chekila Ranatunge

"We cannot tell the precise moment when friendship is formed
As in filling a vessel drop by drop, there is at last a drop that makes it run over;
So in a series of kindness there is at last one which makes the heart run over."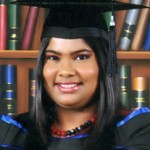 James Boswell
It is a year since the passing away of a cherished friend and classmate Chekila Ranatunge, warmly remembered by all who knew her as 'Cheki'. Cheki and I attended Ladies' College and were classmates in the O/L and A/L years. After A/Ls she joined Royal Institute to pursue Law. Later, when I joined the same institution to pursue Law as well, she was one batch ahead of me but we would frequently meet in the corridors of "RI" (as it is commonly known) and chat.
Cheki enrolled with the Sri Lanka Law College upon obtaining an LLB (Hons) degree from the University of London. Whilst awaiting her Final Year results, she joined the Attorney General's Department of Sri Lanka to get some hands-on experience in the field. It is during this time that darkness snatched away the light that shone, not of wealth or power but of earnest good. She undoubtedly had the qualities desirable to be a lawyer and even progressively become a judge like her mother.
A chirpy sort who had a characteristic 'giggle' that not only enhanced her vibrant personality, Cheki could brighten up anyone's day. Her 'giggle' continues to live on in the hearts of all those who were her classmates at school, RI and Law College.
She was a cherished friend not because we went to the same school and were of the same age, but because our friendship was built on a series of kindnesses that she extended to me.
When I enrolled at the Sri Lanka Law College I was clueless about the procedures. All I had to do was give her a phone call and ask her how I should set about things. She did not hesitate. For this I am extremely grateful. After her demise, her mother confided in me that Cheki had thought it all just a 'raindrop' in the ocean. It is certainly a raindrop that has been lost but found.
In September 2012 I invited her for my 25th birthdaywhich she could not attend due to other commitments. I did not get to see her that year and later heard in February 2013 of her passing away due to a fatal attack of dengue.
Aunty Malini and Uncle Gamini, I cannot begin to imagine how long each day must be to get through, without Cheki. As Lord Buddha enunciated through his teachings we must learn to let go, which is a rather difficult task. Though there is pain through loss there is also a 'refiner's fire' that enlightens one to use that pain constructively. My sincere wish to both of you and all of us who mourn Cheki's demise is that we will find comfort and solace in knowing and believing in this fact because, though death leaves a wound no one can heal, love leaves a memory no one can seal.
May she attain the supreme bliss of Nirvana!
Dinusha Jayawardene