HNB Mobile Banking offers simplicity, ease and convenience for banking on the phone
View(s):

As an unparalleled and unique product poised to revolutionize the marketplace

As the latest innovation in electronic banking services, HNB Mobile Banking – an exciting product introduction for the Bank — will bring simplicity, ease and convenience to customers to conduct their day-to-day banking transactions on the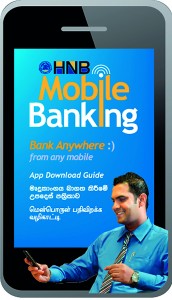 phone. HNB Mobile Banking was launched on the theme banking anywhere, any time, on any phone across any network. This is a compelling value preposition that only HNB offers today, says Mr. Dilshan Rodrigo, Deputy General Manager – Retail Banking, Hatton National Bank (HNB).
"Almost every person in Sri Lanka now carries a mobile phone. We are giving the opportunity to all of them to be able to use their phones to do banking", he said.
The Mobile Banking facility is available to virtually every phone on the marketplace, ranging from a basic Rs. 2,500/- mobile to a high-end Smart phone that is sold upwards of Rs. 100,000/-.
The service is also accessible across any network – Dialog, Etisalat, Mobitel, Hutch or Airtel, he assured.
"The real advantage of this facility is the ability to do your banking anywhere and at any time. You could access your account balances, transfer funds between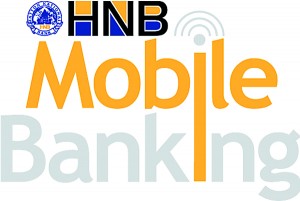 accounts, send money to another party operating an HNB account, pay your electricity bills, set up a standing order to settle your insurance premium or order a new cheque book, whilst you are standing in a queue in a supermarket, commuting to office or in the comfort of your own home", Mr. Rodrigo said.
"The most vital aspect is that all these services can be accessed within a safe and secure environment where your privacy is not compromised", the DGM stressed.
"We have big expectations for this service which we believe, is unparallel and unique in the marketplace and will revolutionize the way banking will be done in the future", he said.
Mr. Rodrigo said that the registration process for HNB Mobile Banking is very simple and this facility does not carry registration fees or annual maintenance fees for the first 3 months of launch. Over and above this mobile banking comes with an eco-points scheme where customers are continuously rewarded for using the services.
HNB customers can contact the nearest customer center to obtain this service which is backed by a 24/7 call center for any support.
The real advantage of this facility is the ability to do your banking anywhere and at any time. You could access your account balances, transfer funds between accounts, send money to another party operating an HNB account, pay your electricity bills, set up a standing order to settle your insurance premium or order a new cheque book, whilst you are standing in a queue in a supermarket, commuting to office or in the comfort of your own home
Follow @timesonlinelk
comments powered by

Disqus