All set to bake and make
View(s):

It's two years since Vishwadhika Perera launched Sweet Wishes, her own line of ready-mix offerings

If Vishwadhika Perera has a culinary role model, it's Betty Crocker. She remembers telling a close friend in 2010 that she wanted to be the next Martha Stewart. "Without missing a beat she told me "oh no Vish, don't be Martha Stewart, she went to jail, so be Betty Crocker." Of course, Vish knows now that Betty Crocker was a fiction of a corporate's imagination but the conversation helped identify a niche market that no one in Sri Lanka had yet explored.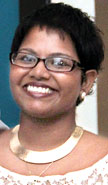 "After this conversation, I walked into the kitchen and opened one of the cupboards and there staring at me was a Betty Crocker mashed potato mix and that's when it got me thinking as to why with all the cupcake and cake craze in Sri Lanka at the time, we didn't have dessert mixes available here," Vish told an audience at a celebration at Mango Tree last month.
Vish and her guests were there to commemorate Sweet Wishes by Vish's 2nd anniversary and another significant achievement – the introduction of their products to the Maldives, which they began exporting to in January this year. When they first began, Vish and her husband Nihal would have trouble managing 100 cupcakes.
"I still remember going with him to Pettah to buy the small equipment and supplies that I needed. As we were still newlyweds and as I didn't do a lot of baking at home previously, we had a small oven that only could make six cupcakes at a time, and I remember taking orders up to a hundred cupcakes and Nihal and I staying up all night baking them six at a time," says Vish. They've since improved their facilities to keep up with the demands of their customers and can comfortably manage 1500 cupcakes if required.
Launching the ready mix line presented its own challenges. With a friend in tow, Vish says she found herself visiting government organisations that she hadn't known existed. "Starting from copyrights and patents, company registrations, food grade law and regulations, packaging regulations, consumer right and laws and the list goes on," she says, adding, "being a Tamil my Sinhala was still very good, but it was still quite a mission trying to explain what a cake mix was and how we could meet the relevant person at these institutions."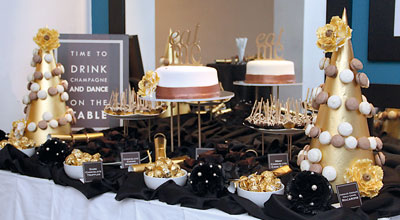 And there was much more planning left to do before they could get started but by February 2011, they had managed to get an actual product on to the shelves at local supermarkets. "I'm very proud to say that although we are a very small company in the span of two years, we were able to launch a total of six products which include four desserts and two beverages," notes Vish. She says she's particularly proud to be the only company that manufactures such products locally. Currently among their ready mix offerings are a chocolate cupcake mix, red devil cake, chocolate brownie and mint chocolate cake mix as well as hot chocolate and café mocha blends.
Follow @timesonlinelk
comments powered by

Disqus