A Global Work Licence in Interior Design through Northumbria UK degrees at AOD Sri Lanka
View(s):

The NU School of Design BA (Hons) Interior Design Degree at AOD is the only complete and direct British degree in Sri Lanka.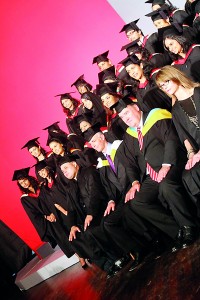 Interior Design is the creative response to Interior Architectural Space; existing or new built that considers function and use, material, space and form. With Sri Lanka's on-going boom in tourism and construction, careers in interior/architectural design are in great demand. Providing an international entry path to this lucrative industry a globally acclaimed degree in interior design is available in completion, within Sri Lanka. Northumbria University School of Design UK, one of Europe's top 5 design schools, is offering their direct degrees through their partnering design campus in Sri Lanka – AOD.
AOD – the international design campus situated in Sri Lanka, offers this internationally renowned degree programme in completion while creating the Northumbria University School of Design experience for local students. AOD's Design projects investigate the key aspects of interior design ie. Re-use and remodelling, lighting and experiences etc.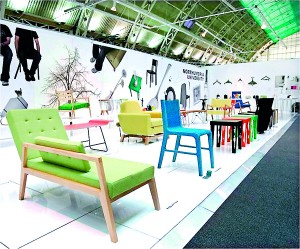 This takes place through a range of projects within the context of retail, branding/corporate identities, museum, exhibition/event design and furniture/artefact design as a part of bespoke interior with an emphasis upon individuality. AOD's impressive faculty is an interesting mix of local and foreign professionals, led by the American Interior Design expert Joel Rapp. "AOD's interior designers are trained with the necessary knowledge and skills needed to fulfil many professional roles from project designer, project architect to structural engineer, within a global context, but the program seeks to breed not role players, but team leaders who will drive projects, firms, and eventually their own entrepreneurial efforts. This will create that essential bridging between the local and international architecture and interior design while AOD's continuing relationship with local history and culture will help these designers establish a globally relevant new Sri Lankan architectural style" says Rapp.
As a final outcome, students not only get a world-class degree, but are helped to launch their professional careers as interior design entrepreneurs through AOD's exclusive partnership with the Venture Engine programme. Successful projects of this natre are also annually exhibited at the prestigious Sri Lanka Design Festival attended by local and international interior designers and architects (This year's festival will be held at Mount Lavinia Hotel 18th-15th November). AOD together with Northumbria School of Design utilize their influential network within the industry of Interior Architecture to find rewarding and exciting careers for the graduates. The NU School of Design degree in Interior Design is a three year programme, and is currently enrolling for its 2012/13 intake for all South-Asian students through AOD International design campus.
For more information contact the AOD – www.aod.lk | 29, Lauries Road, Colombo 4 | (011) 5742480/90, (011) 5867772/3 and visit www.facebook.com/aodsrilanka
Follow @timesonlinelk
comments powered by

Disqus