The Australian politicians, media and public have deluded themselves. They have consistently underestimated the force of chain migration networks as a pull-push factor in promoting migration whether legally or illegally by air or boat. This is an educated conjecture. If valid, it means that policies geared to the deterrence of people smuggling will have a limited influence on the streams of migration by any route.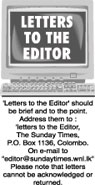 Surveys of in-migration that restrict themselves to either push factors in the homelands of out-migrants or the pull-factors of Western countries sought out by migrants simply neglect a major force: a combined pull-push factor of a specific kind. I refer here to the power exercised by previous migrants whose networks of kinship and monetary remittances finance the migration ventures of loved ones back in their homelands. This process is also a snowballing process because the more migrants from place X enter any Western country, then the more of their kin gain the means to penetrate any sought-after Western destination.
This process has been at work for centuries among migrants the world over. Where kinfolk in homeland do not have the requisite qualifications to migrate legally, these links and monies are used to use forged papers or boats to enter the country of choice.
Any review of this issue encounters a major problem. Social science does not have the capacity to measure precisely which of the three processes count the most for any one country (or region within a country, say, the Hazzara-north in Afghanistan)) during a specific span of time: whether it's the push factor, the pull factor, or, the pull-push of networks/monies promoting illegal and legal migrants.
My comments are informed by my Sri Lankan background. One of the countries that attracted Sinhalese migrants, usually young males, during the last 20 years has been Italy. Virtually all these migrants could be considered economic migrants. In the late 1990s in particular this intake included many boat people travelling all the way by trawler. It is no accident that a substantial proportion of these Sinhalese are known to be from the Negombo area of Sri Lanka which has a Catholic majority as well as several fishery ports. One town in the area is now known as "Little Italy' because of the migrant-remittances that have been invested therein and the architecture of some new houses.
Few Australians are alive to the fact that Sri Lankans from all ethnic communities have been migrating out from the 1950s. Some of the early migrants in the 1950s and 1960s were Burghers and/or highly Anglicized individuals seeking better opportunities in both the West or in Africa in circumstances where the island economy was contracting. Those who utilised the many paths of advancement in the African lands have invariably ended up in some Western country.
These streams were then augmented in the 1970s by others who disliked the new Left-government policies or were pinched by the continuing economic downturn and, increasingly, by Tamils who did not like the political trends. After the pogroms of mid-1977 and mid-1983, the Tamil streams multiplied exponentially. The cumulative potential of such bodies of successful migration is enormous and, of course, are exacerbated by continuing political dissatisfaction. However, there are economic motivations and the pull of kin sentiments as well.
This means that, now in 2011, there are numerous affluent and well-placed Tamils who can aid the migration of kin or friends by fair means or foul. A few are also well-placed in the Australian lobbies devoted to human rights on ideological grounds. Offshore processing would not eliminate the working of such processes.
Everyone is aware that most of the boatpeople who went to Nauru ended up in Australia. For migrants such an impediment only requires more patience and more money. Those capacities they have in abundance. In working themselves into a lather against the new turn in deterrence policies such commentators as Greg Sheridan are shovelling away at a molehill not a hillside.
Michael Roberts, Australia
Some questions for Richard Dawkins who will be in Sri Lanka next year
The Plus section of the Sunday Times was the only newspaper to announce the arival of Richard Dawkins in connection with the Galle Literary Festival next year. Many literary fans, zoologists, rationalists and atheists will be delighted to welcome this personage to our country.
For many all over the world he is the apostle of atheism. But he is as famous for his writings on the science of life, its beginnings, DNA and genes and its purposelessness leading to a belief in godlessness sans religion. I may not agree with his religious views but will be happy to promote his candidature to be a Nobel laureate for literature, as in the footsteps of Bertrand Russell, if he has the power and influence to do so.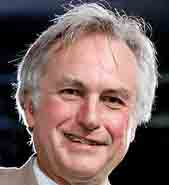 Richard Dawkins
It is hoped that associations concerned with the subjects of life sciences, religion and philosophy will make every effort to invite him to deliver lectures and answer questions from his fans and detractors on these subjects.
I will start by setting the groundwork for this apostle of atheism by posing a set of questions for him and his fans to think over.
1. Of all the tens of thousands of chemicals known to us there is only one, i.e. DNA that has the ability to replicate. The age of the universe being close to 15 billion years would have had enough time for chemical evolution to work out another one or two more self replicators just as through natural selection many thousands, nay millions of species and creatures have come into being. Why has this not happened?
2. Does it show a case of "now that the job of creation has been completed there is no more need for another replicator"? The writer with his little knowledge of chemistry likes to add that polymerization is not recognized as replication.
3. From the manner that DNA/RNA works chemically to replicate and make proteins in the cell acting under instructions from the respective gene ( which itself is a bundle of DNA) in several non random but purposeful steps towards reaching a target, life in this case, one wonders whether pure chance events could have done the job within say 5 billion years. The probability of the creation of life happening by chance and necessity is less than the number of atoms of the universe. Hence the remark of the astronomer Hoyle regarding the case of a tornado generating a jet plane after blowing through a junk yard (which was cited by Chandra Wickremasinghe in a US court when he gave evidence in a case "creation vs. evolution") .
4. Several mathematicians like Paul Davies of Australia, Dembski of USA, and John Lennox, colleague of Dawkins at Oxford, not to mention many biochemists, have shown in their writings that the chance of life being created considering the complexity and target seeking purposeful steps involved in the synthesis of proteins within a cell without the intervention of a super intelligent power is almost nil and Dawkins has remained silent. Why this golden silence?
5. Since evolution itself is not proved as a fact but only a theory based on a balance of probabilities, why is Dawkins (and others like him) opposed to the teaching of the theory of "intelligent design" in schools which to many scientists seems to have a higher probability of being a fact ?
Leo Fernando, Pelawatte
Visa fee won't keep out the visitors
It is strange that almost every travel agent and tour operator is against the move to impose visa fees on overseas visitors.
The general complaint is that we will stand to lose a large number of visitors if the visa scheme is implemented. One operator said the Maldives and Thailand must be smacking their lips over this move. One Indian operator said he will have a hard time persuading Indian tourists to visit Sri Lanka, and feared the Indian authorites would impose a fee of about US$50 in retaliation to our visa charge. Indian tourists: The high-flying ones do not come here. They prefer Singapore, Kuala Lumpur or Bangkok. Only those who wish to visit relatives or friends come here. And they do not stay in hotels. They stay at the homes of the people they are visiting.
Remember the International Indian Film Association, or IIFA? Those visitors were high profile. But what did they spend? We all know the outcome of that misadventure.
Let these operators not forget that even during the bad old days, our hotels were full, despite the war and the travel restrictions. Then there was the adverse media blitz in the West about the security situation here. All these factors did not discourage the interested visitor from coming here.
But the most important thing to bear in mind are the indignities we must put up with when we apply for a visa to a foreign country.
I don't understand why we should be servile and let foreigners come in free and without applying beforehand for a visa. And it is a sorry state of affairs that some of our own people wish to rub their noses in the sand, just to make a few extra bucks, and whinge and bleat for the removal of this requirement.
So let's stick to our decision. There may be a few ripples at the beginning, but things will settle down, because we have lots of other things to offer, and a mere US 50 is not going to discourage the discerning tourist.
M. Kassim, Colombo 6