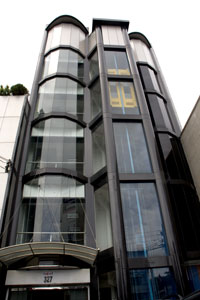 The NEXT School of Business, the premier CIM Institute created history once again by recruiting the single largest batch by any institute in Sri Lanka. NEXT recorded 500 students this October making the current intake the largest ever. NEXT celebrates its second year anniversary this October and is the undisputed market leader in CIM education.

Speaking to Education Times, NEXT General Manager Ms Kumudu Abeywardene said 'we are truly humbled by this performance. We like to thank all the students, parents and the employers who place their trust and confidence in us to make this magical number. This is the best second anniversary gift they could have given us'. She went on to say 'this success is solely attributed to the EXPERT panel of lecturers, including Dusty, Bertram, Ravi, Tharanga and Jeffry. All our lecturers are MBA qualified and trained by CIM in UK. They hold CEO and Heads of Marketing positions in leading multinational and local companies in Sri Lanka and have the ability to impart practical knowledge to students with their own experiences'

NEXT was set up by a group of professionals in October 2007. The main purpose was to improve professionalism in CIM education in Sri Lanka and provide a truly practical learning experience to CIM students. Within a short time NEXT was able to attract large student numbers and win the hearts of students, their parent and become the first choice amongst many employers.

Ms Abeywardene went on to say that 'NEXT has produced many prize winners, but we are of the opinion that prize winners only do not determine the success of a CIM institute, it's only a marketing gimmick. The overall pass rate and their rounded development as professional marketers is the ultimate success of CIM education'.
For more information contact; Ms Kumudu Abeywardene General Manager NEXT School of Business 327 Havelock Road Colombo 06 Tel 5765404/05
E Mail info@next.lk Web www.next.lk