Education
---
Metropolitan College with A New Look 2010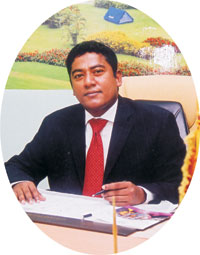 Mohamed SirazChairmanr

With its brand new premises at Hill St-Dehiwela to be completed in 2010, Metropolitan College (MC), Dehiwela, recently introduced a whole host of new facilities to its students. Prestigious Library membership at American Center Library and privileged use of sports and leisure facilities at a leading College are among the best offers for the students… along with new courses on Health and Social Care and the Association of Business Executives (ABE) programmes in Marketing, Business Management, Business Information systems, Financial Management, HR and Travel, Tourism and Hospitality from certificate to advanced diploma levels.

Metropolitan College is a leading independent organization that offers numerous good opportunities for students to receive higher educational qualifications at affordable prices at various Universities and Colleges, around the world.

The College's Diploma and Higher Diploma programmes have gained worldwide recognition as both the diploma/higher diploma courses have been recognized by the Tertiary and Vocational Education Commission (TVEC) of Sri Lanka. Thus the students can gain a direct entry into a degree course through these qualifications anywhere in the world.

MC's degree awarding bodies too (affiliated universities) have been recognized by University Grants Commission (UGC) Sri Lanka. And Girne American University, Cyprus is the most recent one. Its international partners in UK include IAM - UK, ABE-UK, London School of Science & Technology (LSST - UK) and City of London College.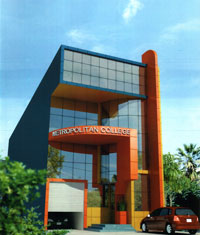 Metropolitan building 2010



The UGC/TVEC recognized programmes not only offer, an excellent opportunity for the highly motivated students/professionals but also provides a great opportunity for those students who have only G.C.E O/L qualifications and are intending to continue their higher education and be successful.

These courses provide a really good opportunity for students with only G.C.E O/L qualifications, to enhance their career opportunities by entering into Degree and MBA qualifications through the diploma and higher diploma courses conducted by the College.

The college offers courses ranging from Management and Leisure, Psychology and Social Sciences, Languages and Information Technology at diploma/higher diploma/degree and postgraduate levels.

Most recently the college had successfully introduced its "Distance Learning Programmes", where these seem to be generating quite a lot of interest among students and professionals.

With the new semester due to begin at the end of October, analyzing the career and professional options Metropolitan College has to offer will be an ideal opportunity for those who are really intending on climbing higher "their professional path of success". More on the courses and college can be viewed here: www.mbssl.net.
|
E-mail
|
views[

1

]