The NEXT Institute of Management is launching a pathway to internationally recognized business degrees in Sri Lanka with an affiliation with Informatics Academy Singapore. NEXT Institute of Management is an associate company of NEXT School of Business, the premier CIM Institute in Sri Lanka. As the market leader in CIM education NEXT saw the opportunity and the demand for business degrees in SL and set up a new venture to handle undergraduate studies.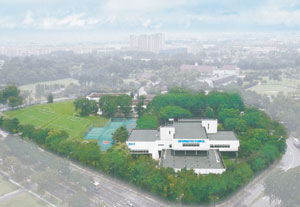 Speaking to Education Times, Director NEXT Institute of Management, Ms Kumudu Abeyawardane said 'we are happy to launch a pathway to an internally recognized business degree in Sri Lanka. We are very selective about the partners we choose to work with. Informatics Academy in Singapore is renowned for its high quality of education and is recognized by most international universities in Singapore, UK, USA and Australia. We have gone through a rigorous accreditation process to be a partner of the Informatics Academy '. She went on to say 'this study programme is unique and we believe will add a lot of value to many Sri Lankan students who aspire for internally recognized degrees. We know most students go overseas and study all three years, now it is not necessary. With our programme they can complete the first two years of a degree in Sri Lanka at a fraction of the cost they spend overseas. Thereafter depending on the students' choice they can select an overseas university in Singapore, UK, USA or Australia to complete the final year'.

The registrations are now open for the January intake. More information about the programme is available for students and parents at NEXT Institute of Management. This is an ideal opportunity for students with two A/L passes to start an internationally recognized degree in business administration. Thos who have sat their A/Ls this year too can register pending results in January.

NEXT Institute of Management has a state-of-the-art modern learning facility conveniently located at Havelock Road. Ample parking and easy access through public transport are benefits students find at NEXT.
For more information contact;
Ms Kumudu Abeywardene Director
NEXT Institute of Management
327 Havelock Road Colombo 06
Tel 5765404/05
E Mail info@next.lk
Web www.next.lk