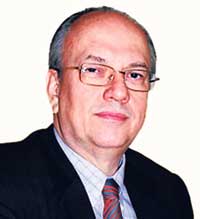 Mr. Kelch
Traditionally, students who finished O/Levels in 2008 have two options, namely; Local AL or London AL. Those who choose local AL will sit for their A/Level in 2011 and by the time they get their results it will be January 2012. Statistics say that only 7% of these students are fortunate enough to gain acceptance to a national university. The handful of students who get selected to university will start their university studies in June 2012. From sitting for the O/Level exam it will have taken them 3 ½ years to get into university. Those who choose London AL will sit for the exam in June 2011 and still they have to apply and wait for overseas tertiary education options.
However, with the American University transfer program in Sri Lanka, students can start the first year university studies with pending O/L results. The entry requirement to the first year university is 5 Credit passes which includes Mathematics and English. This allows them to start university 3 ½ years ahead of their peers.
The American University Transfer Program is the original cornerstone of American National College (ANC). The American university transfer program is in its 6th year and has transferred thousands of successful students to many of America's top-ranked universities in a diverse range of career-oriented programs. It is the largest and most successful program of its kind in not only Sri Lanka, but the region.
Unlike the limited program options available at many local colleges, ANC offers students full access to hundreds of different popular and immensely rewarding career fields (or majors as they are called in the American system) through five main pathways - Business, IT, Engineering, Liberal Arts, and the Health Sciences. These are career-oriented options with onwards paths to advanced Master and PhD programs at the world's top universities as well as global employment opportunities. Furthermore, with fully accredited American coursework and real American university transcripts, ANC students are essentially guaranteed the easiest and widest range of possible transfer options at all of America and Canada's 4,000+ universities and colleges.
The American Experience at ANC begins with professional education and career guidance from experienced international experts. A quality American education provided by a combination of American and American-trained Sri Lankan professors in modern classrooms built to American university standards continues the American experience. Students enjoy modern computer facilities and a fully-equipped science laboratory.
Traditional paper-based library services are supplemented by online access to the massive digital libraries of the ANC university partners; ensuring students have the best possible access to education resources and services. An American teaching style that encourages student participation as well as promoting real-life experience through university activities such as business projects, field trips, internships and work experience, and regional field excursions, ensures students have an enriching education experience at ANC and are well prepared for their American universities once they transfer. A host of extra-curricular activities consolidates social skills while offering students an appropriate venue for developing personal interests which serve to complement and supplement their formal education.
ANC students enjoy American university standard facilities throughout ANC premises ANC is dedicated to deliver the best to students by encouraging them to excel in their programs by improving their competencies, knowledge levels, abilities and personal growth. Developing brilliant future leaders is our driving force.
Make an appointment to meet Mr. Kelch to discuss your career options after O/Ls. Admissions 0777 514 415.