The LLM Commercial Law Degree by Bristol Institute completes their 4th successful intake
View(s):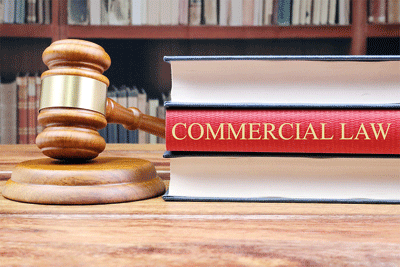 In these interesting times where globalisation and disenfranchisement of established political, social and legal order are taking place across domestic, regional and global economic and trade sectors, conducting business internationally is becoming fraught with increasingly conflicting set of rules, agreements, regulations and practices. The constantly shifting landscape means that domestic businesses as well as those that operate transnationally needs administrators and managers who are able to understand, plan and implement strategies and practices that meets their specific needs.
With the aim of producing the requisite talent for this need, Bristol Institute of Business Management in collaboration with the University of the West of England(UWE Bristol), launched the LLM Commercial Law (UWE Bristol),a specialist legal course launched to develop an understanding of the nature of international commercial law and regulation.
Created for both lawyers and non-lawyers at all stages of their careers who have an interest in the commercial dimension of international legal issues and who want to gain a robust legal understanding of the global business environment, the course takes participants through the formation of contracts, dispute resolution, compliance and other allied matters in the area of private and public international law.
The degree explores the legal framework governing commercial activities and cross-border transactions, developing the practical skills needed to act as a legal adviser during international commercial transactions. From providing an advanced understanding of the complex legal issues surrounding international commercial and trade law and corporate governance, the curriculum gives a comprehensive appreciation of how international business transactions are regulated through domestic law and internationally-agreed rules.
Students will gain more than a credential; they will develop a deep understanding of international business law from the country's most respected academics and leading practitioners in the field, backed by sessions that are interactive and involve current issues and lively debates, discussion boards and forums central to their learning experience.
Chief Operating Officer of Bristol Institute M. J. M. Dilshad said "we already have a thriving student body progressing through our existing course, and we hope to help even more students to forge their way forward into the legal profession with this internationally-relevant and thought-provoking syllabus. "Providing the knowledge base and intellectual and practical skills necessary to develop lucrative careers in the area of international commercial law, this degree is of international standing and has been the first step in the careers of thousands of top business lawyers in the country.
Further information on the LLM program can be obtained by logging on to www.bristolinstitute.edu.lk
HitAd.lk is the best and biggest mobile phone market in Sri Lanka, and we guarantee you will find what you need here from our extensive listing of mobile phones for sale in Sri Lanka. Whether it's a budget-priced smartphone for communication, or higher end features with advanced connectivity, there are many different options from which to choose from on our site!