Teaching and learning need new reforms says Education Minister
View(s):

New reforms should be made for teaching and learning, as these aspects of the education sector have not been changed for several years, Education Minister Susil Premajayantha said.

Mr. Premajayantha said the curriculum reforms for teachers and students are required to equip the teachers for professional development. He made these comments when addressing the 2nd Asia Pacific regional education ministries conference in Bangkok, recently.

"These reforms will empower learners to have the skills and flexibility required to contribute to changing socio-economic needs," he said during the ministerial round table discussions.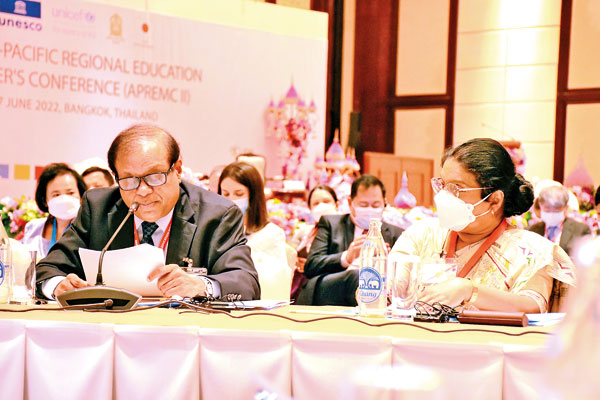 The minister also met the UNESCO Asia and Pacific Bureau Education Director Shigeru Aoyagi and told him about the prevailing financial and economic crisis in Sri Lanka which followed the COVID-19 pandemic. He spoke about the challenges faced by the education sector and the need for implementing digitalised and smart classrooms in Sri Lanka.
He also had a discussion with Armida Salsiah Alisjahbana, the executive secretary of the Economic and Social Commission for Asia and the Pacific region, about enhancing cooperation in the fields of technology, science, communication and innovation.
HitAd.lk is the best and biggest mobile phone market in Sri Lanka, and we guarantee you will find what you need here from our extensive listing of mobile phones for sale in Sri Lanka. Whether it's a budget-priced smartphone for communication, or higher end features with advanced connectivity, there are many different options from which to choose from on our site!