Innovative Virtual Poson commemoration by SLIIT Interactive Media Students
View(s):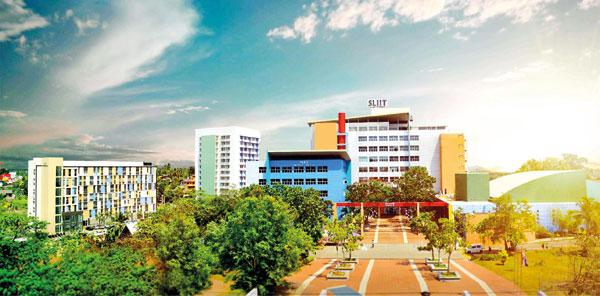 Commemorating the introduction of Buddhism to Sri Lanka by Arahant Mahinda, SLIIT Virtual Poson Zone was launched on 14th June 2022, Poson Full Moon Poya Day. For Buddhists, this hallowed day of Poson is second only to Vesak in terms of importance. Third year and fourth year students of SLIIT Interactive Media specialisation (or degree programme or some similar phrase)  decided to take this opportunity to showcase their knowledge, skills, and abilities. The virtual Poson Zone will be available till 20th June at https://www.sliitposon.site . Viewers will be able to experience an interactive Poson zone with a digital Pandol demonstrating "Gandathindu Jathakaya" and various other creations such as 3D-animated lanterns, a virtual tour all ideated, designed and created by SLIIT students.
BSc (Hons) in Information Technology (Specialising in Interactive Media) gives students the capability to create the new varieties of interactive media content that are transforming society and culture. The unique multidisciplinary degree brings together technical, creative and socio-cultural perspectives.
SLIIT Virtual Poson Zone helped students put the knowledge they've gained in the classroom on game technology, web development, 3D modeling and animation, audio production, designing, and interactive coding to practice.
Throughout their undergraduate life, Interactive Media students are given the opportunity to get involved with various industry and non-industry projects to enhance their theory application and practical skills. With the newly introduced, revised, and advanced SLIIT BSc (Hons) in Information Technology Interactive Media specialisation curriculum that was developed after a thorough analysis of the latest industry and technology trends, students are getting an excellent opportunity to obtain a world recognised degree qualification from SLIIT that would open the door to a plethora of career options across Web and Mobile app development, 3D Modeling and Animation, 2D Cartoon Production, Game Designing and Development, Digital Marketing, Graphic Design, Audio Production, Crypto, NFT, and other latest technologies.
One of the leading non-state higher education institutes, SLIIT degrees are approved by the University Grants Commission (UGC) under the Universities Act and is recognised as a member of the Association of Commonwealth Universities (ACU) and the International Association of Universities (IAU) while The Faculty of Computing offers programmes covering the entire spectrum of the computing domain in line with the local industry and aligned to global needs.
SLIIT Virtual Poson Zone will be held for a week starting from 14th June 2022. Please visit www.sliitposon.site to experience Poson in all its glory.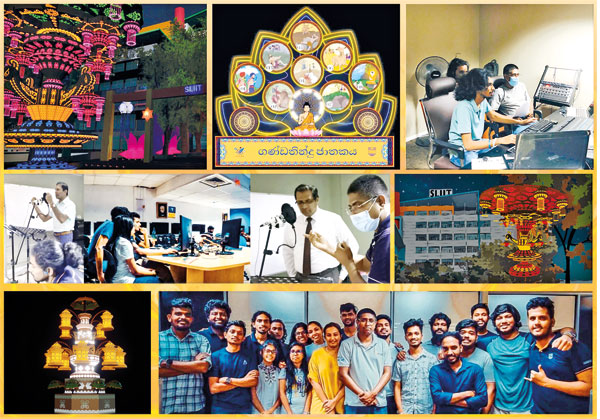 HitAd.lk is the best and biggest mobile phone market in Sri Lanka, and we guarantee you will find what you need here from our extensive listing of mobile phones for sale in Sri Lanka. Whether it's a budget-priced smartphone for communication, or higher end features with advanced connectivity, there are many different options from which to choose from on our site!