Bristol Institute gathers momentum as a leading institute producing top leadership talent for the nation
View(s):

With the goal of preparing principled leaders that will have a positive influence on the country's businesses, Bristol Institute that launched the highly ranked MBA programme from the University of the West of England, recently concluded their 11th intake with a record number of students signing up for the programme.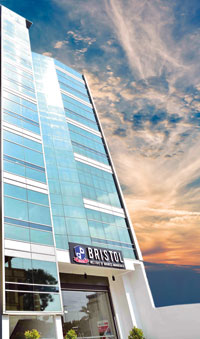 Launched just three years ago, the success and popularity of the programme is a true testament to the value driven nature of the MBA, that has cultivated innovative and ambitious professionals to meet the challenges of today's business environment.
Preparing participants to gain success on a global level by teaching them how to take challenging situations in a stride, apply pragmatic solutions to problems and drive the success of an organisation through intelligent decision-making, the MBA is designed for mid-level professionals and managers eager to restructure their skill-set to meet the demands of the current global workplace. The MBA is also a valuable learning ground for students with aspirations in attaining leadership positions in management in both a local and global context.
Taught by academic professors and industry practitioners with practical experience in running and growing global enterprises, the MBA provides a well-rounded education that is structured to update graduates skill sets and features invaluable, highly relevant coursework covering accounting, finance, leadership, law, ethics, governance, marketing, and economics along with other similar subject areas.
Chief Operating Officer M. J. M. Dilshad said "our success has stemmed from building a tailored strategy for each individual students entire MBA journey and we are happy to note that those who have completed the MBA programme with us have recorded top notch job placements backed by competitive salaries. We're excited to have played an integral role in helping our graduates to advance their careers and be the next generation of business leaders. Given these successes, we dive in today, confident in our capabilities to deliver an unmatched MBA experience for our professional students, and we will continue to forge ahead to integrate resources, deepen the curriculum, increase case development and innovate on teaching methods so as to provide our MBA students with excellent experiences."
He added "we excel at developing trusted, values-driven leaders, that has kept recruiters returning to us seeking for trusted new talent amongst our graduates. In this way we have been able to help our graduates build pathways to clinch their dream careers.
Further information on the MBA programme can be obtained by logging on to www.bristolinstitute.edu.lk
HitAd.lk is the best and biggest mobile phone market in Sri Lanka, and we guarantee you will find what you need here from our extensive listing of mobile phones for sale in Sri Lanka. Whether it's a budget-priced smartphone for communication, or higher end features with advanced connectivity, there are many different options from which to choose from on our site!