Oh no not again! the internet is stuck
By Tharushi Weerasinghe
Towering complaints against service providers over crawling speeds, connection drops and bad quality
View(s):
Data usage in Sri Lanka has exploded by a hundred percent between March 2020 and the beginning of July this year.
And, as COVID-19 shifted work and school home, and drove people seeking entertainment to the internet, frustrations about deteriorating data quality skyrocketed among consumers.
A consumer experiences survey by the Sunday Times drew 305 responses. We asked them to rate quality of services received over the last three months on a scale of 1-10 (1 being the worst), 202 respondents said between 1 and 5; just 103 said between 6 and ten.
"I can't believe they're getting away with providing such poor connections," one respondent said. Crawling internet speeds, connection drops, bad quality and confusing billing practices were the leading complaints.
Sri Lanka's telecommunication challenges aren't new. As early as 2010, Kalinga Athulathmudali, Chief Technology Officer at Takas.lk, warned that speeds promised by internet service providers were just "gimmicks" and not a representation of what they would get. He reiterated this week that advertised speeds merely refer to the pace at which the internet left the relevant tower–not the speed at which the consumer would receive data.
The telcos simply didn't have enough towers to cater to the connections they sold. While wired connections, like fibre and ADSL, provide high transmission speeds, wireless 4G connection speeds depend on the number of devices connected to a specific tower. The more devices connected, the slower the internet. While metropolitan areas counted more towers, when everyone took their work home, location change in intensity of use caused jams.
"Brands never advertise that tower performance is dependent on many variables," Mr Athulathmudali said. "They only advertise high-speed connectivity which is misleading. Sri Lanka needs more towers."
"Infrastructural development is time-consuming," maintained Rohan Samarajiva, founding Chair of LIRNEasia. "And the need for more infrastructure becomes apparent when there is more traffic."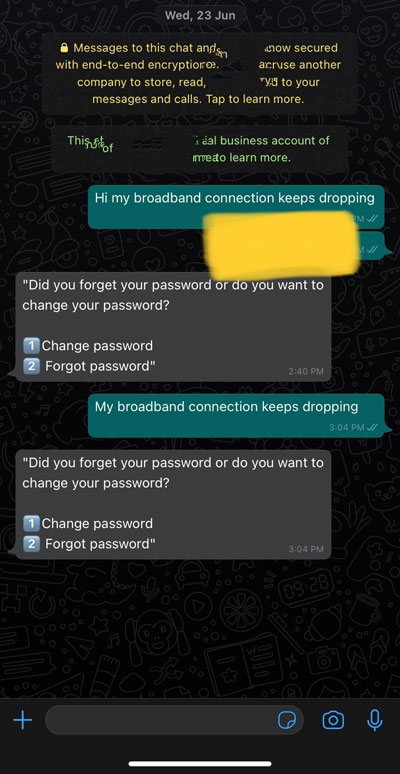 When you compare data prices across the world, Sri Lanka is significantly cheaper, Dr Samarajiva also said. LIRNEasia conducted a national study for Nokia around a decade ago on how companies could charge such low rates. It showed this was because of the local industry's business model– cost cutting occurs at the expense of quality. These issues are exacerbated when usage peaks with more people online.
South Asian companies pruned costs by, for instance, introducing the prepaid package system which eradicated challenges like bad debt which requires more employees to solve. Or they cut down customer care to offset the low prices and heavy investment.
The study also revealed that local telcos didn't stick to manufacturer guidelines regarding certain technical features, overusing these beyond recommended degrees. This was akin to a vehicle designed to carry four persons taking five or six instead. But low prices also mean more people had access to internet, including low income earners. The trade-off is quality.
Ideally, telcos should have standby infrastructure to deal with usage surges. However, the industry does not charge its customers enough to maintain excess capacity.
But companies insist connection issues are pandemic-related. For instance, Hutch saw a 30 percent usage jump in April 2020 and a further 40-35 percent increase in data traffic corresponding with the second and third COVID-19 waves, respectively. The total rise is 105 percent within one year, Thirukumar Nadarasa, Hutch CEO said.
"No mobile network is designed to absorb such sudden traffic increases," he said. "Normally traffic grows on a network by 50 to 60 percent a year and network expansion plans are set accordingly." SLT/Mobitel, and Dialog Axiata also confirmed a 100 percent spike in data traffic. Dialog additionally reported 200 percent increase in fixed data traffic.
The data surge may have been "overnight". But telco capacity expansion is far more complicated. The approvals process for a tower is extensive and could take up to nine months. And even if paperwork is cleared, work could get delayed by public protest. Dialog, for instance, has 20 sites approved and stalled by demonstrations. It did erect 515 towers during the pandemic but even these are insufficient to facilitate the overnight blowup in usage.
The TRCSL says it is now playing a more active role in expediting procedures. In certain critical situations, they even give provisional approvals. The company can erect the tower and commission it, after which approvals can be completed within a certain timeframe.
The "spectrum"– frequency through which mobile and radio communications occur–available to telcos also impacts service quality. Each mobile operator is assigned certain frequencies. It's like adding more lanes onto a road; the more the lanes, the lesser the congestion. And the lack of sufficient spectrum to increase capacity cost-effectively was a challenge with the rapid growth in traffic, said Dialog Axiata CEO Supun Weerasinghe.
Dialog first launched 4G in 2013. Since then, the quantity of spectrum allocated to it remained the same despite rapid user base growth. This spectrum had mainly been catered to through the addition of more equipment.
The TRCSL says, however, that it made new spectrum allocations to multiple telcos in October 2020. Dialog, for instance, received one that was equivalent to a two-fold increase in its old allocation which it says will further help augment their capacity.
These allocations were only made in October last year because most of the spectrums were "embroiled in industry clashes between telcos" for a long time, said TRCSL Director General Oshada Senanayake. The Commission has recently been on a "digitalization mission". One of its first priorities is to resolve the litigious industry clashes for spectrum allocations.
After around 15 of the court cases were solved, the TRCSL introduced transparent procedure and started setting up a stringent and transparent assignment framework with the International Telecommunication Union (ITU). But it will take some months to see the actual use of these frequencies after multiple other preparations–setting up of base stations, core networks and other infrastructure.
The Commission is also carrying out a sprawling tower construction project to provide primarily rural areas with connectivity. This predates COVID-19, Mr Senanayake said. Separately, telcos have started tower-sharing (up to three network providers per tower). Meanwhile, the TRC has reversed a ban on 60-metre towers: the higher the tower, the better the reach. While usage rocketed overnight, nobody has overnight solutions.
But quality of data is still unregulated. The TRC only recently gazetted 'Quality of Service Rules' stipulating the standard of voice calls, regulating hold times, setting consumer complaint resolution time periods and providing the rules surrounding billing escalations. A similar gazette for data is "round the corner" but could take two more months.
In the meantime, the TRC is taking complaints at cc@trc.gov.lk, active since August 2020. His team is handling these on a case-by-case basis, Mr Senanayake said.
"What's the point of claiming so many 'firsts' if basic services cannot be accessed" 

The Sunday Times survey on internet use revealed an avalanche of grievances regarding internet service providers (ISPs) particularly against the market leader whose quality is reported to have dropped significantly over the past year. While the reasons were obvious, the overriding impression was that ISPs and regulator were not "doing anything about it".

One customer, who has subscribed to the same ISP for over 18 years, said that, "over the past few years, their service is zero". The gripe was not only about data but call connections that "constantly drop or get disconnected".

She only stays with company because she didn't want to change her number. She often switches on her phone hotspot to use the internet on her laptop owing to "ultra slow wi-fi data". For this, she uses a second service provider's SIM.

"I hope everyone brings up the speed cap after the monthly quota is over," another respondent said. "It still stuck in the early 2000s which is 64 kbps. Kilobits, not kilobytes. For reference, that's 0.008 MBPS."

"It's slow to the point one cannot even browse Google or open their mail, which I think is absurd," he continued. "This applies for all service providers. They need to update their speed caps to fit the modern criteria."

One respondent was happy with the ISP but said it could be because there weren't many users per tower in her area. "I hear 4G being unusable in many areas due to high number of Internet users per tower," she said. "I hope this survey helps ISPs realize they need to, not only to expand their network coverage, but to ensure customers in areas they cover receive a proper service."

Another said she used the market leader all her life but switched last year because "they were ripping me off". "It was daylight robbery," she raged. For around 150 to 200GB on average per month, she was being charged over Rs 12,000 and "it only kept increasing". "The data finishes so fast and when I make a reload, the money disappears! Like God knows what they charge for!" she said.

Many complained of "no value for money" and that the unlimited data packages were not reasonable. One ISP was said to be "quite good" but offered slow service and had a "controversial way to measure usage". "Regardless of ISP, Sri Lankan customers are taken for a ride," a respondent declared. "Internet access is becoming an essential thing for life nowadays.""

There are too many variables in the sector (infrastructure, geographic placement, bureaucracy, ambiguous regulatory environment, public and private businesses competing for same customer base, for example) for one to be able to pinpoint one fault point," said a survey reply. "Both major service providers exploit this reality to their benefit."

A large number of respondents complained that data speeds did not match ISP promises and that this area should be regulated, along with volume of data offered in data packages. "Even when data speeds are quite low, the data usage rates are as high as ever," a consumer said. "Doesn't matter how slow the connection you might have, the data usage seems to sky rocket day by day."

"The internet speeds are bad, in fact horrifying," yet another said, adding that there was also no visibility in terms of data usage. But there was no point complaining because the ISP has "a lax attitude".

"What's the point of claiming so many 'firsts' if basic services cannot be accessed," echoed another.