Honest insights on ACCA – Rathnakala Kumaragurunathan
View(s):

Committed to ensuring that their members are competitive and well-sought after by employers, with a qualification that embeds innovations critical to the changes happening around the accountancy and finance world at present, ACCA has proved to be a lifetime career partner for many of their members worldwide.

Amongst them is the  Associate Director – Head of Training and Knowledge Management at Acuity Knowledge  Rathnakala Kumaragurunathan.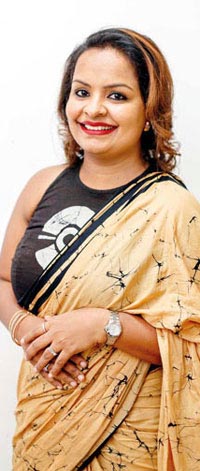 Lauded as a poster child for not conforming to traditional gender stereotypes and breaking chains that prevent young women from pursuing lifelong careers, Rathnakala has proven to be a zealous achiever, driven by passion and a thirst for constant learning.
An active member of ACCA, she exemplifies its pursuit of changing lives positively and  has become a sought after role model for being the resilient professional she is .
Known and recognised for her investment in junior talent development and adopting a systematic approach to build high-performing teams,  Rathnakala has played a key role in her organisation during the current pandemic, by ensuring that learning and grooming remained a top strategic priority, with a focus on advancing knowledge for employees,creating a culture of psychological safety for teams and helping employees successfully navigate the challenges posed  by the present market situation.
Rathnakala said " At Acuity Knowledge Partners, training and continuous learning are at the heart of our value proposition, hence we made sure remote working did not challenge this value system. Our managers were also put through the relevant aspects of training to create awareness and educate them on the importance of both emotional and technical quotients."
Additional to these achievements, Rathnakala has also gained a gamut of experience in various aspects of investment research, including, financial modelling, investment note writing, thematic research and equity valuation across multiple sectors – a feat which has won her several accolades along the years including the Create Confidence Award where she was one of the 5 winners of the Annual Create Confidence Award for 2018 from a global pool of over 10,000 individuals.
Asked about the aspects that propelled her many successes, Rathnakala cited she strongly believed that amongst the smart choices she made in life was her decision to pursue the right qualification , in this case ACCA, which she highlights added a lot of value to her career and provided her with an extra edge.
Rathnakala explained "the fact that ACCA's exams are not easy and are challenging is what gives the qualification its prestige. Employers recognise the level of commitment and seriousness students have to exert to complete the qualification – which in my opinion shows just how serious you are about your career."
She further noted" Other essential ingredients of ACCA are agility, adaptability and pursuit of lifelong learning, This empowered me to push myself constantly to pursue opportunities for growth and development both professionally and personally and to continually learn and accumulate new information to help keep me up to date with the latest changes in my industry."
Therefore with this prestigious qualification, I was well equipped to contribute innovatively to my organisation, which helped me by leaps and bounds to elevate my current role as Training Head to a different level and enhanced my ability to mentor people better."
Giving her thoughts and advise  to aspiring financial professionals, Rathnakala stated  "My experience in ACCA has proved to me that their professional qualifications will help any finance professional remain not only relevant, but also innovative and winning, even in the face of disruptive changes."