Achieving the highest passrate through adhering 80% attendance!
View(s):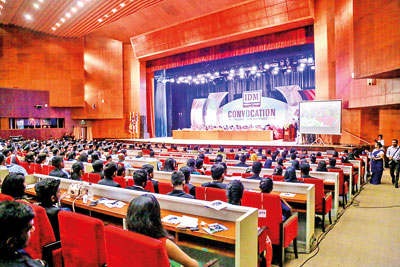 "The Success of LLB (Hons) is that it recognises and embraces candidates from varying backgrounds approaching with different areas of strength while enrolling to college of legal studies with several goals to succeed the programme, to pass the attorney exam, and to utilize their law degree to great success. Meeting students where they are as they start and as they continue to progress is a huge goal of ours and a critical part of the mission." Said by Anushika Elangasinghe – Head of College of Legal Studies.
Being in the Education industry and leader in Higher Diploma / Bachelors programmes for the last 38+ years, IDM Nations Campus has launched "College of Legal Studies" in 2013 with the aim of fostering an understanding and appreciation of the law, ethical responsibilities, and practical training to enhance their personal and professional ability to adapt and grow with changes in the legal environment.
IDM Nations Campus – College of Legal Studies was partnering with the Buckinghamshire New University, a prestigious UK University to deliver an unparalleled, modern and inspirational Law degree. IDM Nations Campus College of Legal studies is now a leading institution for recognised LLB (Hons), UK Law degree which is recognised by THE INCORPORATED COUNCIL OF LEGAL EDUCATION and UNIVERSITY GRANTS COMMISSION is now a demanding and trending law qualification in the market.
After LLB (Hons) ® DISSERTATION (6 Months) ® MASTER OF LAWS (LL.M)!
One of the Successes factors of LLB (Hons) programme is that while a student is enrolling to the course, students are strictly advised to maintain 80% attendance at the lectures throughout the programme. The main requirement in order to be eligible to sit for the final examinations is to maintain 80% attendance. A student will not be permitted to sit for final examination unless he/she has satisfied the 80% attendance. IDM Nations Campus management believes that strictly adhering to 80% attendance made them achieve 85% of pass rate over past 6 years.
IDM Nations Campus always believes that Student referral is the key factor that drives the organisation to be the leader in the market. IDM Nations Campus College of Legal Studies has recorded 16 batches over past 6 years. IDM Nations Campus believes that this achievement is only through the success stories of students. IDM Nations Campus says it owes its success to the faith and trust of its students.
LANKA RANDIMA DASSANAYAKE, Manager – Back office, Sri Lanka Telecom PLC who has completed LLB (Hons) at IDM Nations Campus, said "I have genuinely enjoyed my experience at IDM Nations Campus and am grateful for my enhanced skills, confidence and full of learning opportunities which enlightened my corporate life by gaining vast knowledge and experience in Law."
Further she said, "Competitive and academically rigorous 3 Years programme gave me ultimate flexibility whilst retaining high quality educational provision, strictly adhering to the standard delivery protocols.
The international exposure of Bucks New University made me a healthier person to face the challenges of the corporate world"
She concluded by saying "Being a Batch Top of LLB (Hons) she is proud and grateful for the achievement and would not have accomplished them without the support and encouragement of the tremendous lecture panel at IDM Nations Campus"