The Importance of Student Mentoring
View(s):

Mentoring provides insights into the reality of work and the diverse, and often non-linear, career paths that can lead to unexpected and rewarding places. Felicity Furey, the Director of Industry Partnerships at Swinburne Engineering Practice Academy says her diverse experience now helps her provide guidance to associates at the Academy.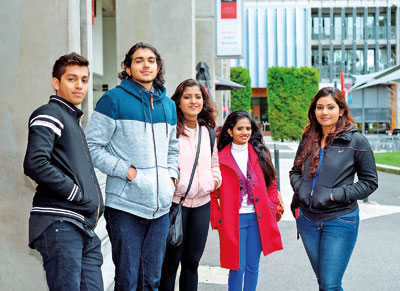 "By taking on new challenges and building my diverse skill set, I've actually come full circle and I am in a position to influence and change engineering from the ground up in education at the Academy," Ms Furey says. "My experience mirrors that of what we are preparing the associates for, as they will be faced with even more diverse and complex challenges as they enter their careers" she added
Students of Swinburne's Bachelor of Engineering Practice (Honours) have mentoring from industry representatives integrated into their four years of study. This degree is delivered by the Academy team with support from industry partners from across the sector.
For graduates to be better equipped to navigate this diverse and challenging future world of work Swinburne has integrated industry mentoring into the Bachelors of Engineering Practice (Honours) student experience.
Swinburne University
of Technology
With a rich history of over 100 years, Swinburne University continues to be a leader in the fields of science, technology and innovation, producing cutting edge research and outstanding industry oriented graduates each year. Students who join NCHS will be enrolled at Swinburne, and are privy to choose from a wide selection of degree programmes.
Highly rated & world-ranked
Swinburne University has been named amongst the top research-intensive universities in the world according to a number of prestigious world academic ranking lists. Swinburne is ranked among the world's top 3% universities in the prestigious Academic Ranking of World Universities (ARWU). It has also been highly rated by the Good Universities Guide, in the educational experience category, including for teaching quality and generic (employability) skills.
The continuous high ranks achieved by the university is a commitment to the quality of education and the research mandate achieved. As a part of the partnerships with NCHS, it is ensured that Swinburne will monitor the education standard at NCHS, ensuring that the same standards are maintained. This ensures that Sri Lankan students have the best of the Swinburne experience from inception of the pathway or degree programme while at NCHS.
Investing in the student
experience
Swinburne continually invests on improving infrastructure for the education and wellbeing of students. Thus students have access to the latest and most modern equipment to support their studies.
Students are given exposure to local and international facilities and competitions such as the recently help IoT competition. This enables them to develop their personalities and soft skills, giving them the qualities needed to be employable and industry ready graduates.
NCHS
NCHS consists of world class facilities including a modern engineering laboratory, a well-equipped computer lab and a resourceful library. The institute operates under the vision to excel in the higher education field of the country, shaping today's young minds into tomorrow's leaders.
A well experienced Swinburne faculty will lead NCHS academics ensuring that students are exposed to an international learning experience. Academic programmes will follow the same syllabuses, method of delivery and evaluation methods as the Swinburne University in Melbourne, Australia and Cal State.
To explore and discover how you can plan your future with a prestigious Swinburne University qualification contact NCHS on 0777 899 998 or email info@nchs.edu.lk.