Study Basics Of Medicine In Sri Lanka Before Med School
Anc Medical Placments – No.1 Medical Placments Center In Sri Lanka
View(s):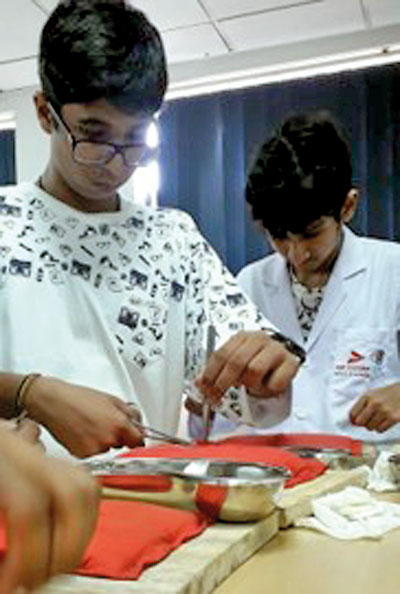 There's always question thrown at every stage of your life when you want to become a medical doctor. There are certain questions which has evolved through common notions can be really traumatizing and exhausting at times. We at ANC Future Center Medical Placements do not just guide to be a Medical Doctor but help you rephrase the questions thrown at you.
Thus, if you are after O/L's and A/L's and aspire to be a Medical Doctor, Here's the one-time opportunity to watch and learn while the experts train you. Come meet us at ourHead Office at 111 ½ Maya Avenue, Colombo 06 or CALL US ON: 0777 30 10 80for more information. You will have the chance to get Step by step guidance to your medical career by registered medical doctors who were foreign graduates in leading medical universities world-wide.
Over the many years of experience in working with such future Doctors, we understood their challenges and difficulties as they begin their career. Having Medical Doctors who are foreign medical graduates in our team has made it much easier to relate to these challenges. Furthermore, it has enabled us to come up with numerous effective solutions – one of which is the classes we conduct in ''Basics of Medicine'' prior to departure. Based on the changes in performance of our students in their first year after this initiative and feedback from students, we have no doubt that these classes serve our students have a swift take off into their new venture in the field of Medicine. With such guidance, we aim to help our students to live their dream of becoming a successful doctor NOT for a day– but for the rest of the days in their lives.
How do these Classes help our students?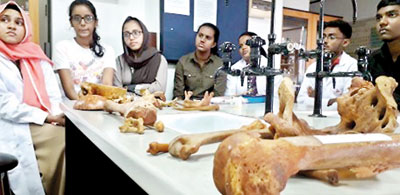 As mentioned above starting a new life isn't easy. This is because it comes with a lot of new responsibilities that students are previously unaware of. Simply coming away from home to unfamiliar faces make a lot of students homesick in the beginning weeks. Thus, a significant advantage in having attended these classes for a couple of months is the fact that they have already made a lot of friends. This leaves them with a few familiar faces who will make each other feel like home. This in turn helps students adapt faster to the sudden new environment and help each other handle the stress. However, most importantly, the knowledge students have accumulated through these classes largely alleviate the study load they are expected to deal with in their first year of Medical education. This once again helps them take charge of their new lives both academically and mentally. Hence, there is no doubt that these students get to kick start their life as medical students.
During these classes students are not only fed knowledge. Over the course of the classes they are also exposed to conditions where they shall realize, what it actually feels like to be a Doctor – NOT FOR A DAY. These classes cover a wide range of important topics that are necessary for any medical student in their beginning years. These include three of the most vital Preclinical subjects, that is;
Human Anatomy – that is the study about the structural organization of the Human Body. During the course students don't work with books alone but also with specimens of the entire human skeleton.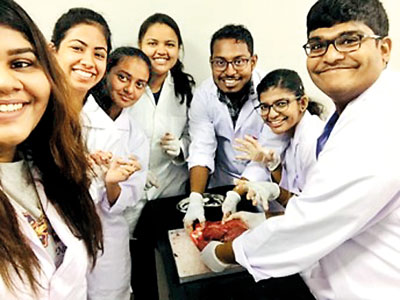 Physiology – is the study about mechanisms of normal functions in the human body and it will cover important topics like Cell and membrane physiology, Blood and Immunology
Biochemistry – which includes a study on Biomolecules and Biochemical reactions.
Apart from that, it also includes demonstration and training in Basic Clinical Skills. The purpose of which is:
To familiarize students to use stethoscopes
To help students understand the physiology behind Blood pressure and pulse monitoring techniques and train them to do it themselves.
To familiarize students to basic surgical equipment and coach them in basic suturing techniques.
The classes are conducted by Dr. Prasanna Varun. He is currently lecturing in the disciplines Anatomy and Physiology at Kothalawela Defence University. The classes in the discipline Biochemistry is conducted by Dr. PathumMuthukude, a graduate from Melaka Manipal Medical College.
For Inquires And Career Consultation
Calldr. Harry Prasad: 0777 30 10 80
Find Us!
Website: Www.medicalplacements.org
Facebook: Https://Www.facebook.com/Ancmedicalplacements /
Instagram: Https://Www.instagram.com/Anc_medical_placements/
Twitter:  Anc_fc_medical
Linkedin: Anc-Medical-Placements