Harvard expels professor after decades of sexual harassment
View(s):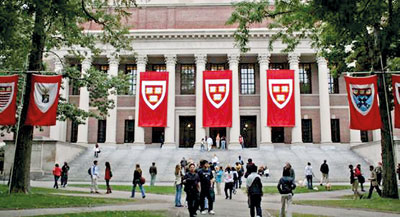 Harvard University has cut ties with Jorge Domínguez, a former vice-provost for international affairs and professor of government, after finding him responsible for decades of "unwelcome sexual conduct".
Professor Domínguez engaged in "a longstanding pattern of behaviour that, at several points, violated policies designed to ensure a safe and non-discriminatory educational and work environment", said Claudine Gay, dean of Harvard's Faculty of Arts and Sciences, in describing the outcome of an internal review.
"I am appalled by the report's findings and heartbroken for those who had to endure the behaviours described," Professor Gay wrote to staff, according to the Harvard Crimson.
Professor Domínguez's behaviour was first reported in February 2018 by The Chronicle of Higher Education, which described accusations by more than 20 women over four decades. The publication detailed the story of one professor who tried to get the university to stop him, then abandoned her career at Harvard rather than put up with it.
Harvard's president, Lawrence Bacow, promised in a separate letter on 9 May to pursue a separate investigation into how Professor Domínguez's behaviour could have been allowed to persist for so long, the Chronicle reported.
Professor Domínguez, a Cuban-born scholar of Latin American studies, agreed to retire last year after the initial report was published.
In her letter describing the resulting investigation, Professor Gay said that Professor Dominguez would lose all rights of an emeritus faculty member, including holding an office on campus and teaching and advising students.
Paul Basken