Dare to Dream a Career in the Lucrative Hospitality and Tourism Industry
Find your ideal career in Hospitality Management 13th July 2019 at AAH Auditorium from 9.00am to 1.00pm
View(s):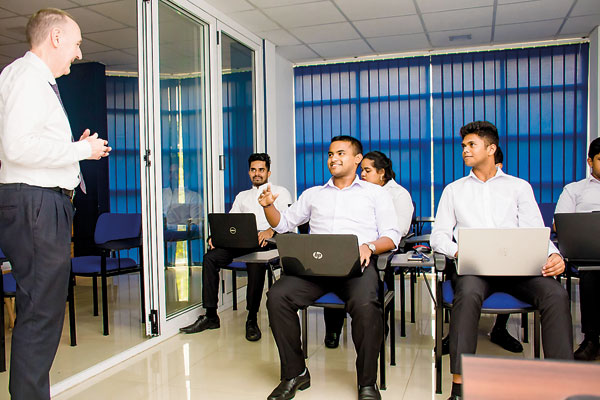 Australasian Academy of Hospitality (AAH) the leading Hospitality and Tourism Management Education provider in Sri Lanka and the only Australian owned Tertiary Education Institution in the country provides a once in a life time opportunity for students who have sat for their London O/Levels and London A/Levels together with their parents to explore the higher education options and lucrative future careers in the fastest growing industry in the world.
On the 13th of July 2019 Australasian Academy of Hospitality opens its doors to all students who have completed their London or Local O/Levels or A/Levels, Students who are preparing for A/Levels to visit AAH with their parents and meet the Australian Hospitality and Tourism Industry and Education specialists to gain valuable insight in to opportunities to study and pursue a career.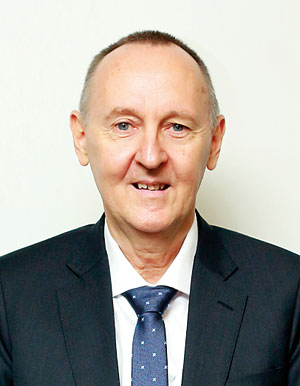 Why Hospitality and Tourism Career?
Unknown to many in Sri Lanka, Hospitality and Tourism industry is the fastest growing economic sector in the world and it has grown faster than the Global Economic growth during the last seven years creating 11 out of every 100 jobs created in the world economy. Every country in the world invests heavily into the sector and the skill gap remains high in all major countries providing immense opportunities to qualified and skilled graduates to pursue a lucrative career.
Skills Gap in Major Developed and Developing Countries opens up opportunities
Hospitality and Tourism being the fastest growing industry in the world creates various career opportunities directly and indirectly in the industry, However the skilled and qualified personnel are limited in supply all over the world. Due to this reason, the moment a young person graduate from a recognized institution, they are employed by leading hotels in the Middle East to Europe, Australasia to North America. This shows how global opportunities are created for skilled personnel in the hospitality Industry.
Skills Gap in the Hospitality and tourism Sector in Major Countries
Canada – 90,000 and keep increasing year on year
Australia – 56,000 and increasing
New Zealand – 36,000 and increasing
Singapore – 60,000
Middle East – 76,000 and increasing
Why AAH and Australian Hospitality Qualification?
Australasian Academy of Hospitality (AAH) is the only Australian owned Hospitality Tertiary Education Provider in Sri Lanka. In partnership with Evolution Hospitality Institute an award winning Hospitality training Institute based in Sydney, Australia provides a wider spectrum of courses leading to Advanced Diploma and Bachelor Degree. All qualifications awarded are within the Australian Qualification Framework (AQF).
AAH has a transfer pathway to Australia in two stages as per the wish of the students and parents.
Paid Internships in local and
overseas hotels.
AAH is the only tertiary education institution in Sri Lanka that provides paid Internships to undergraduate in Overseas Countries. Currently AAH provide paid internships in UAE, Singapore and Australia.
What you will gain at the Event?
Students and parents will be able to meet and speak to Australian expert in Hospitality industry and higher education sector, obtain information regarding study options/pathways and Scholarships offered.
The Event will be held at the AAH Auditorium, 59A, Alexandra Mawatha, Colombo 7 from 9.00AM onwards.
If you are after your London or Local O/Levels or A/Levels and looking for a lucrative career in an industry where you can travel around the world, you should be visiting AAH on the 13th July 2019. Please call 0766 895 896/
0761 390 242 or 0773 22 77 95 to reserve your seat.