OLV goes 'Mardi Gras Masquerade'
View(s):

The members of the Past Pupils' Association, Convent of Our Lady of Victories (OLV) Moratuwa is organising a family entertainment event; 'Mardi Gras Masquerade' an evening of song and dance. The event will take place on Saturday 2nd March 2019 at the 'Grand Ballroom' Jie Jie Beach Hotel Panadura, from 7.00pm onwards and beyond midnight.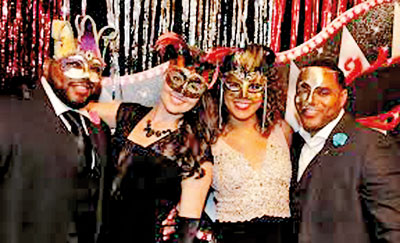 The organising committee has put in much effort to make this a memorable evening and the proceeds of the event will be to partly fund the ongoing projects of the school as well as to help our needy and sickly Past Pupils through the 'Past Pupils Association Benevolent Fund'. The built-up fund will be used to meet their requests in times of need.
The popular band 'Black' will be there all night long to dish out the popular music from 70s to 90s and popular songs, not forgetting bails too.
There will be an ample choice of mouthwatering food stalls and action stations to overcome those hunger pangs. 'The photo booth to capture your favourite moments with your family and friends will add colour to your memories' said Ramonez Perera, the Vice President of PPA, O.L.V. Convent Moratuwa.
The evening is lined up with fun filled and un-forgettable events, with attractive prizes and valuable gifts given away for the entrance ticket draw which comprise of Airline Tickets. 'The most attractive masks will be judged and the winners would walk away with attractive prizes. Don't forget to bring your colourful and eye-catching masks; to be judged and to win' she added.
The ever so popular 'Baila Competition with a touch of Moratuwa flavour will be the centre of attraction for the day.
'Get your dancing shoes, attractive masks and your elegant dresses from Colours of Hues ready for the evening to have fun and frolic' she added.
'We invite all friends and Past Pupils' and their families to patronise this event and in turn be part of this worthy cause' requested the President of the dance committee.
The event Tickets are priced at Rs. 2,500/- per head.
Call Ayesha on 0112648203 or Thushari on 0774742249 for more details.
- Sanath W.