Loyola College – Daluwakotuwa celebrates its 70th anniversary
View(s):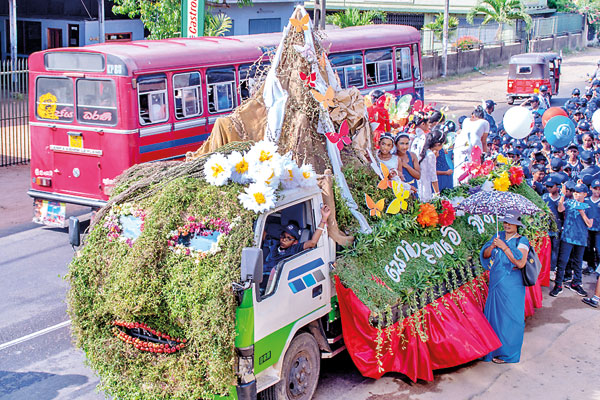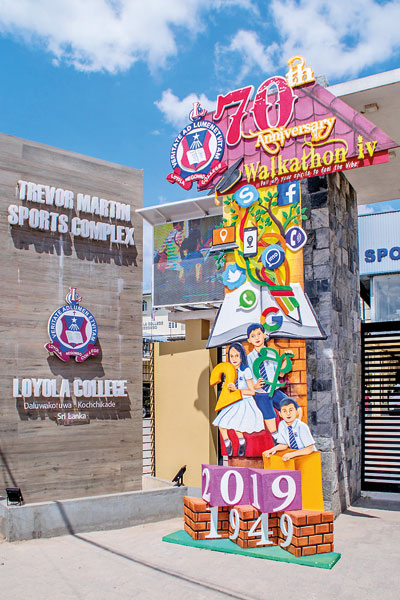 Loyola College – Daluwakotuwa, celebrated its 70th anniversary "Walkathon IV 2019" recently under the guidance of current rector Rev. Fr. Sudath Gunetileke. The programme included a walk, followed by a fun fair and an evening of musical entertainment.
The day's celebrations dawned with a holy mass at the college auditorium. The Grand Parade set off journeying to Kochchikade town covering approximately 4kilometres. The walk featured aspects of culture, aesthetics and portrayed Loyolian pride.
The whip crackers, decorated bicycles, kavadi dancers, cane dancers, calypso band, giant babies, elephants, nilame and stilt walkers brought a lively cultural aspect into the parade while four chariots beautifully decorated by the four sections of the college under the themes 'Our Alma Mater', 'The Splendour of Nature', 'The Beauty of Art', 'Childrens' World' and the chariots from the 'Drama Unit' and 'The Cub Scouts' marked the aesthetic aspects of the school. Each chariot was followed by the students of the respective sections. Added to this, were the three bands of the school, The Western band and The Eastern band by the girls and the Army Cadet Western Band boys entertaining the spectators gathered by the side of the route.
A horse drawn carriage carried the national flag along with the College flag with its college colours of blue, white and maroon stripes symbolizing the sky as the limit for their ambitions, the purity in word and deed and the labour and pain undergone to achieve success. Army Cadets and the Navy cadet troops of boys and girls also represented the college in the parade. In addition, vintage vehicles, prefects, parents, past pupils, invitees joined the walk including Sports Teams in their sports uniforms impressing the viewers with their skills and displaying the college's potential in sports.
The harsh sun did not scorch the spirits of the Loyolians past and present as the cheers and victorious shouts were deafening as the procession reached the college.
(Nishanthi Fernando – English Literary Association, Loyola College)
(Pix courtesy – Photography Association, Loyola College)